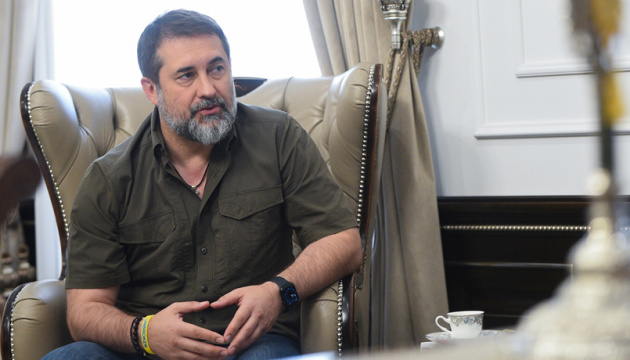 "Almost impossible" to survive winter in war-torn settlements of Luhansk region - official
The towns of Luhansk region destroyed by shelling will not make it safely through the heating season, so even the houses which survived hostilities will have to be dismantled next spring.
This was announced by the chief of the Luhansk Regional Military Administration, Serhii Haidai, who spoke at the national telethon, Ukrinform reports.
"It is impossible to ensure a heating season in the towns across the occupied Luhansk region, precisely where active hostilities were going on. The Ruscists did nothing to this end. That is, neither Rubizhne, nor Lysychansk, nor Siverodonetsk will survive the heating season," said the administration head.
According to the official, even the houses which survived shelling and bombardments will be "killed by winter." It will be impossible to restore the buildings once they are exposed to freezing temperatures so they will have to be dismantled.
Therefore, the head of administration predicted, most of the townspeople will try to leave their homes for the countryside and spend the winter in abandoned households, because it will be almost impossible to survive winter in urban areas.
Haidai admitted that part of the people will stay in the towns, which will most likely lead to town parks and other green spaces being devastated as residents will be forced to cut trees to have firewood for their homes. Given a mine threat in forest areas, it is precisely the parks that will suffer.
As Haidai stated earlier, as soon as the army allows local authorities to enter the newly-liberated settlements, local officials are ready to immediately start work to improve local people's daily life, creating military administrations in each community to speed up decision-making. According to the regional military administration, some 320,000 residents evacuated Luhansk region.