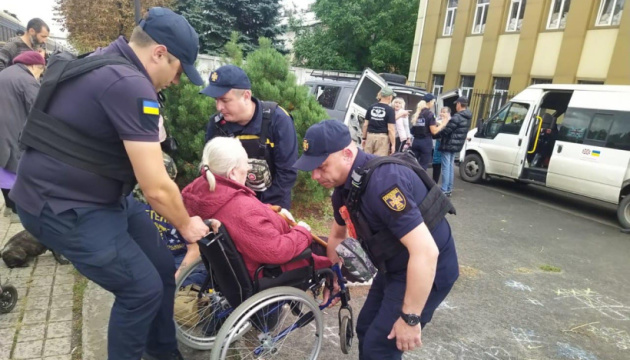 Over 80,000 Ukrainians evacuated from warzones over past month
More than 80,000 Ukrainians have evacuated high-risk areas and territories temporarily occupied by Russia in August.
This was reported by Ukrinform with reference to the Ministry for Reintegration of the Temporarily Occupied Territories.
"Ukrainians are approaching evacuation with increasing consciousness, valuing their lives and the lives of their families. In turn, we do everything to accommodate displaced persons in suitable conditions and provide people with everything they need. Evacuate, we are waiting for you! You will not be left in trouble or alone," assured Oleksiy Borodai, Deputy Minister for Reintegration of the Temporarily Occupied Territories.
According to the deputy minister's report, more than 17,000 of Ukrainians fled Donetsk region as part of mandatory evacuation, including some 3,000 children.
More than 24,000 people evacuated particularly high-risk areas of Kherson region, more than 5,000 – Kharkiv region, and over 30,000 – Zaporizhia region.
As Ukrinform reported earlier, 427 more civilian residents were evacuated in Donetsk region yesterday, September 16.
Donetsk region remains under constant fire by Russian troops, with no gas supply and issues with water supply. More than 1,200,000 people have fled the region with a pre-war population of 1.67 million. Now there are 340,000 to 350,000 people left in the region. By the autumn-winter period, no more than 235,000 people involved in defense efforts and critical infrastructure maintenance are expected to remain in the region as it is believed to be the maximum number of people who can be guaranteed stable heating in the winter period in the region where no gas supplies are available.
Photo: Facebook page of the State Emergency Service's Office in Donetsk region