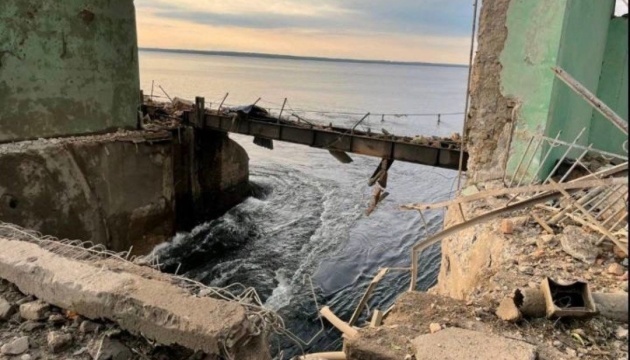 Part of Kryvyi Rih residents being evacuated after river floods city streets due to Russian strike on dam
After the Russians shelled a hydrotechnical facility in Kryvyi Rih, some residents are being evacuated due to the flooding of city streets by the waters of the Inhulets River.
That's according to Oleksandr Vilkul, the head of the Kryvyi Rih military administration, who delivered the news on Telegram, Ukrinform reports.
"Dear residents of Kryvyi Rih, Russia has committed another terrorist act. They hit a very large hydrotechnical structure in Kryvyi Rih with eight cruise missiles. The attempt is to simply wash away a part of our city with water. We are monitoring the situation, the response efforts are underway, all services are involved, everyone is on the site. But the water level in the Inhulets River has risen," Oleksandr Vilkul stressed.
In order to avoid unnecessary risks, he appealed to residents of part of the city streets to evacuate.
Residents of six streets of the Inhulets district and 16 streets of the Central City District of Kryvyi Rih are being evacuated.
According to Vilkul, municipal authorities have provided buses to help people flee. People will be taken to local schools and kindergartens, where they can find shelter while the emergency teams are dealing with the aftermath of the strike.