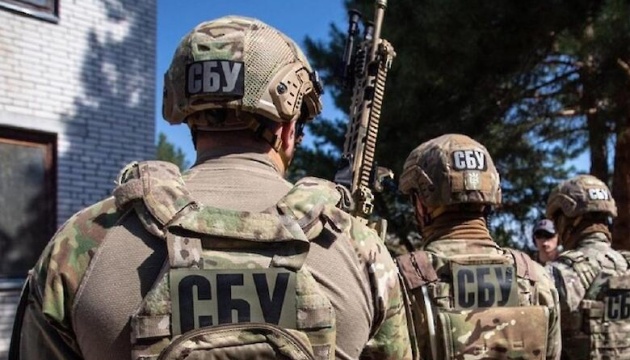 SBU detains traitor who tracked HIMARS movenent
The Security Service of Ukraine has apprehended two more citizens believed to have been spying for the Russian Federation in Mykolaiv region, one of whom had the task of tracking HIMARS launchers.
This was stated by the SBU press service on Telegram, Ukrinform reports.
One of the detainees had been collecting and sending the Russians information about the location and movement of the Armed Forces' units across the region. Separately, he had been "hunting" for HIMARS launchers – a priority target for the enemy.
It is documented that the suspect would send his handlers the coordinates of critical infrastructure facilities and spotted enemy fire on the Varvarivsky Bridge in Mykolaiv.
Another detainee is also a resident of Mykolaiv. He "worked" on the information front, where he was responsible for "masking" pro-Russian users in a number of Telegram chats.
In addition, the attacker circulated reports either justifying or denying Russia's armed aggression toward Ukraine.
The enemy fire spotted has been charged, while another detainee is yet to be handed a suspicion notice.
As reported, a Russian intelligence network was neutralized in Donetsk and Kirovohrad regions. The inquiry has learned that those involved were gathering intelligence on the deployment and movement of Ukraine's Army units across the front-line areas in the country's east.