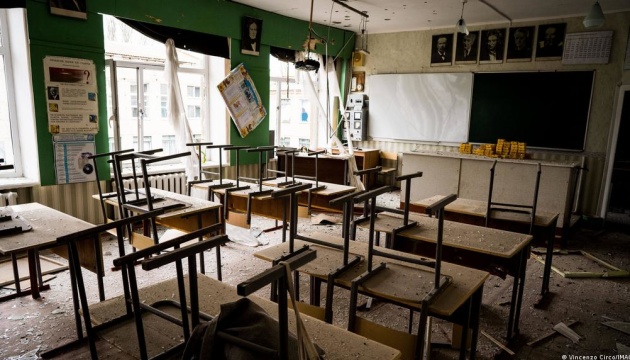 Invaders forcing Kherson teachers to employ Russian curriculum
The occupying authorities are exerting pressure on teachers across the occupied Kherson region, who refused to use Russian curricula at local schools.
That's according to the First Deputy Chairman of the Kherson Regional Council, Yuriy Sobolevskyi, Ukrinform reports.
"The occupying Russian authorities are putting pressure on educators who refused to work under the Russian curriculum. In this way, they are trying to persuade them to cooperate and compensate for the lack of personnel. In addition, there are reports of threats to the families of school principals who fled the occupied areas and set up from the Ukraine-controlled territory the distance learning process for school children," Sobolevsky noted.
As Ukrinform reported earlier, Russian law enforcers are summoning for "interviews" teachers in the occupied Kherson region, who refused to cooperate with the invaders. Meanwhile, the Russians are continuing the admissions campaign to schools in the occupied territory.
Photo: Vincenzo Circo/IMAGO