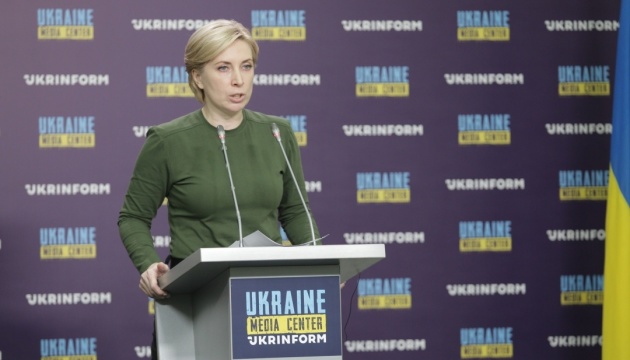 Up to 120,000 children may remain in temporarily occupied territories - Vereshchuk
About 100,000-120,000 Ukrainian children may remain in the territories temporarily occupied by Russian forces.
Deputy Prime Minister - Minister for Reintegration of the Temporarily Occupied Territories Iryna Vereshchuk said this on the air of Ukrainian TV channels, Ukrinform reports.
"We don't have the exact information. However, for example, we know that there are tens of thousands of children in Donetsk region, I am currently talking about temporary occupied territories. In Kherson region, there are also tens of thousands of children. The same is in Zaporizhzhia region. If we are talking about the total figure, I think that it is approximately 100,000-120,000 children," the government official said.
According to her, not all parents remaining in the temporary occupied territories want to send their children to schools opened by Russians. Vereshchuk specified that the invaders force parents to send children to Russian-language schools with Russian curriculum.
Vereshchuk emphasized that Russians in the temporary occupied territories don't consider possibility of online education. They want pupils to attend classes only offline.