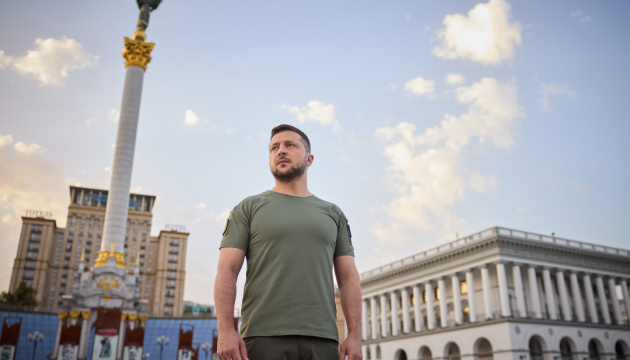 Zelensky issues greeting address on Ukraine's Aviation Day
President Volodymyr Zelensky posted on social media a selection of photos dedicated to the Air Force, stressing that the day will come when the enemies will perish in both Zaporizhia, the South, the East of the country, as well as Crimea.
That's according to Ukrinform referring to the president's Telegram channel.
"Ukrainian soldiers will destroy the occupiers' potential step by step, and the day will come when the enemy will perish in Zaporizhia, in the South, in the East of the country, and in Crimea. The invaders will die like dew on the sun, and our defense is and will be this sun. Happy Ukraine Aviation Day!" Zelensky wrote.
As reported, on the first Sunday of August, Ukraine celebrated the Day of the Air Force of the Armed Forces of Ukraine.