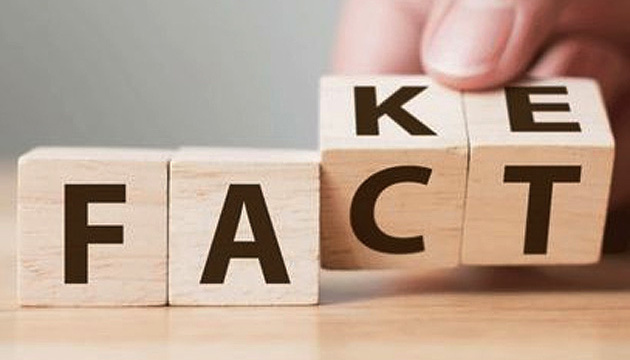 Russia exploits Japanese restaurant's brand in propaganda against Ukraine - watchdog
The invaders used the brand of a well-known Japanese sushi restaurant chain to spread the fake narrative of the Ukraine fatigue among international partners.
That's according to the Center for Countering Disinformation at the National Security Council, Ukrinform reports.
On August 10, a number of Russian media outlets posted images of what was claimed to be a billboard ad of a restaurant where a Japanese sushi chef covers the mouth of a Ukrainian woman with the call: "Let's change the subject and talk about delicious sushi," the disinformation watchdog wrote in its latest report.
In this regard, the Center for Countering Disinformation, together with the Embassy of Ukraine in Japan, turned to the management of the chain in question, Sushinomidori, "to obtain an explanation regarding the provocative billboard."
The inquiry resulted in the company's official refutation of what turned out to be doctored reports. The chain took to its website to explain that it does not support discrimination against any country or nationality, and that the image that is being shared is unrelated to their company.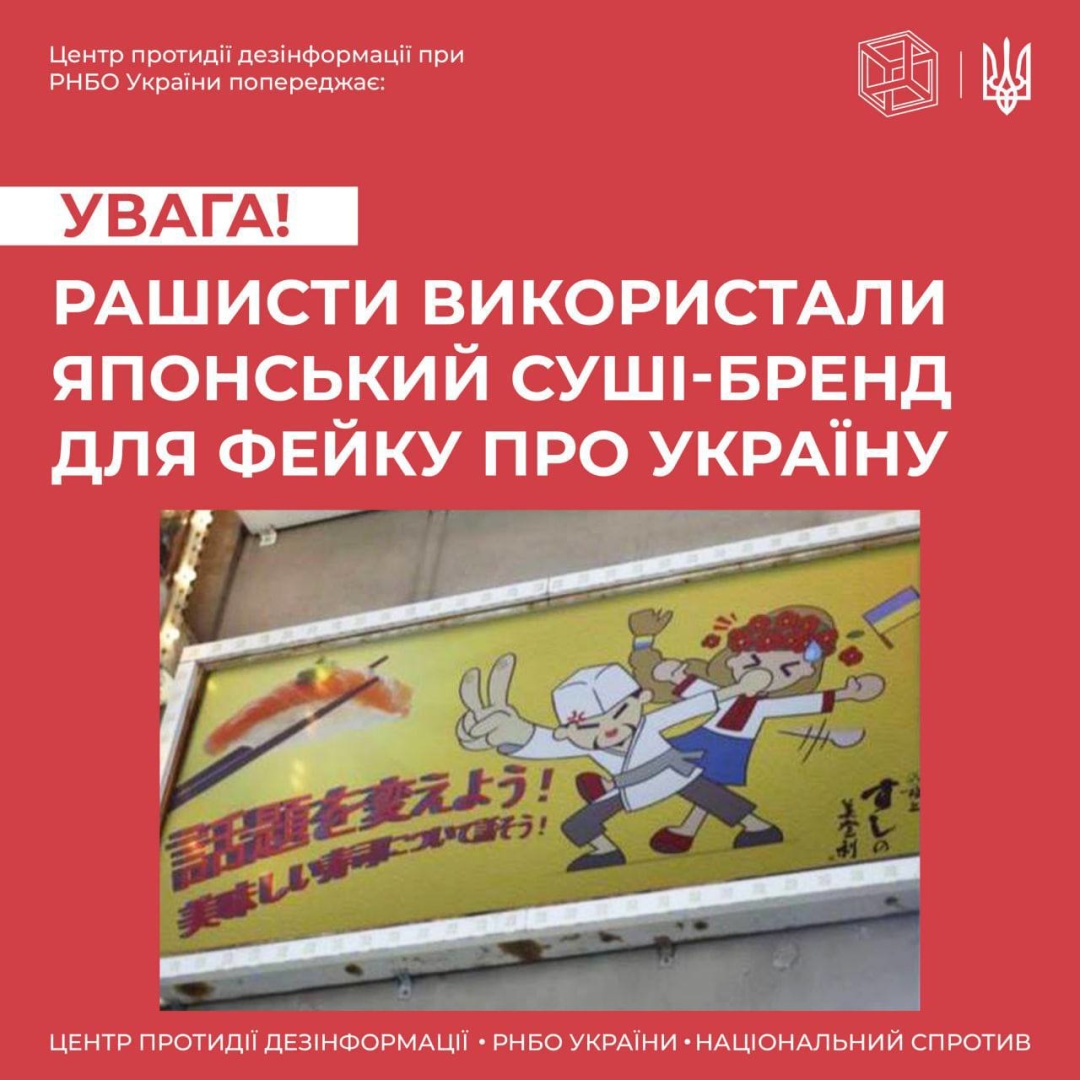 As reported, the Kremlin, through its special services, is preparing an information campaign aimed at discrediting President Volodymyr Zelensky across Western Europe.