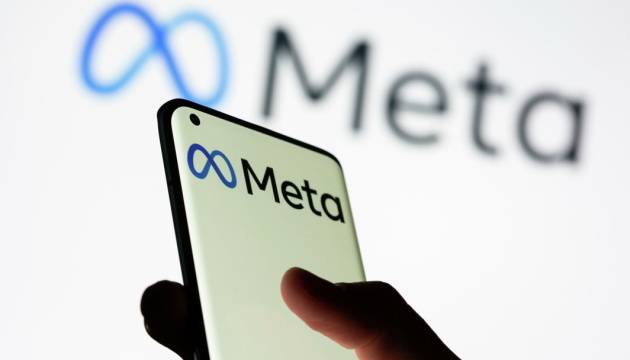 Meta busts Russian troll farm imitating grassroot support for Russian war in Ukraine
Meta, the owner of Facebook and Instagram, has exposed a Russian troll farm, Cyber Front Z, whose operations via Telegram and social media were aimed to create an appearance of massive support for Vladimir Putin's war in Ukraine.
That's according to the company's Quarterly Adversarial Threat Report.
Meta included an in-depth threat research and analysis into the Russian network linked to the self-proclaimed entity CyberFront Z and individuals associated with past activity by the infamous Internet Research Agency (IRA), the organization affiliated with Russian oligarch and Putin's close ally Yevgeniy Prigozhin.
This deceptive operation was "clumsy and largely ineffective," the report reads, describing it as "a poorly executed attempt, publicly coordinated via a Telegram channel, to create a perception of grassroots online support for Russia's invasion by using fake accounts to post pro-Russia comments on content by influencers and media."
The investigation found attempts at driving comments to people's content on Instagram, Facebook, TikTok, Twitter, YouTube, LinkedIn, VKontakte and Odnoklassniki. The targets included politicians, journalists, actors, celebrities and commercial brands from around the world — anyone who might have spoken out in support of Ukraine.
It appears that hired "trolls" worked in shifts seven days a week, with a daily brief break for lunch. The operation had an overt and a covert component. Overtly, they ran a Telegram channel that regularly called on its followers to go to particular accounts or posts by public figures or news media and flood them with pro-Russia comments. Covertly, they ran fake accounts that posted such comments themselves — likely to make it look as if their crowdsourcing had been effective.
In total, 45 Facebook accounts and 1,037 Instagram profiles, affiliated with Cyber Front Z, have been blocked.
According to Cyberscoop, the organization is still active on Telegram, having 110,692 subscribers as of August 4.
Among other postings, one released on Thursday praises the latest report by Amnesty International criticizing the Ukrainian Army's war tactics. Also, the message calls on subscribers to share "memes" provided by the Russian defense ministry.