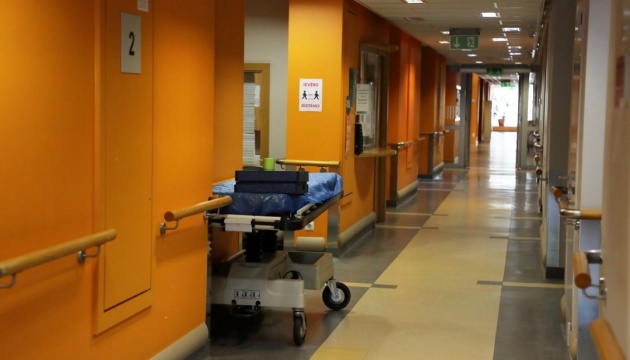 Wounded Ukrainians will undergo rehabilitation in Latvia
Rehabilitation of Ukrainian military and civilians injured in the Russian war on Ukraine will soon begin in Latvia. In a month, it is planned to provide assistance to approximately 40 wounded.
This was reported by the LSM national broadcaster with reference to the parliamentary secretary of the Ministry of Health, Ilmar Duritis, Ukrinform wrote.
According to the official, responding to the call of the Ministry of Health of Ukraine, Latvia is currently supplying donated medicines and medical supplies to help the wounded. Through donations, various types of equipment are also being sent, including lung ventilation devices, patient monitors, blood transfusion pumps, vacuum pumps, and other supplies for the needs of field hospitals. In total, Latvia donated over 1.5 million euros worth of medicines and equipment for the treatment of the Ukrainian wounded.
Duritis also reported that thanks to the participation of non-governmental organizations, the issue of how patients will be transported to Latvia after the emergency phase of treatment has been resolved. In addition, Latvian university hospitals are ready to assist in the immediate treatment of wounded civilians, as well as help perform on Ukrainian soldiers the reconstructive surgery, in which Latvian personnel are highly skilled.
The official said that 300,000 euros of funding is currently set to be allocated for the rehabilitation process. In addition, additional funding and quotas will be provided to medical institutions dealing with victims of the war in Ukraine, so that these people are able to quickly receive the help they need.
It is also planned to establish experience exchange with Ukrainian doctors regarding the rehabilitation process and the use of prosthetics – in these areas, Latvian experience can be useful to Ukraine.
As reported by Ukrinform, on Thursday, July 28, the Latvian government also supported the proposal of the country's Ministry of Defense to provide additional military support to Ukraine.
Photo: LETA, Evija Trifanova