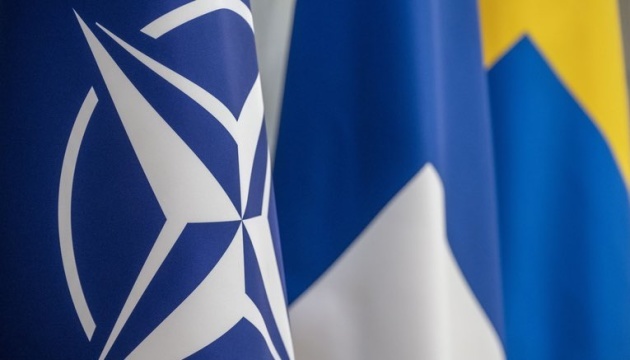 Russian propaganda spreading narratives of possible nuclear war over Sweden, Finland's accession to NATO - disinfo watchdog
Russian propaganda intensified an informational and psychological campaign aimed at Western audiences against NATO expansion, in particular circulating the narrative about the probability of nuclear war as a result of Sweden and Finland joining the Alliance.
That's according to the Center for Countering Disinformation at the National Security and Defense Council of Ukraine, Ukrinform reports.
Statements by certain American politicians alleging a possibility of a nuclear war, which the expansion of NATO could lead to, appeared simultaneously in a range of foreign media outlets.
In particular, on July 14, U.S. Senator Rand Paul, known for his narratives resonating with Russian propaganda, expressed his fears about the possible escalation of Russia's military activity on the European continent, and called on NATO not to accept post-Soviet nations into the Alliance.
On the same day, another American politician Patrick Buchanan, analyzing the movement of Finland and Sweden toward NATO, called such actions a senseless and risky provocation on the part of the Alliance against a nuclear power, that is, Russia.
"Attempts to intimidate the world with a nuclear war on the part of the Russian Federation have not stopped since February 24, 2022. Statements about the potential escalation of the military conflict are manipulation and an element of Russian informational terror," the watchdog emphasized.
As reported by Ukrinform, Russian propaganda and some foreign media are spreading a false narrative about a split in NATO regarding the attitude to the war in Ukraine.