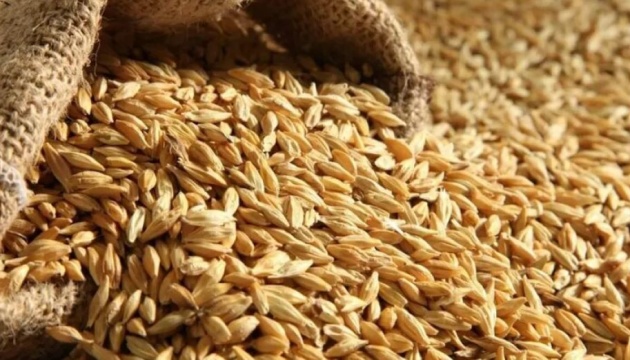 Ukraine, Poland jointly counteract Russian propaganda regarding grain exports
Ukraine and Poland are jointly counteracting the Russian propaganda regarding the export of Ukrainian grain to Asian and African countries.
The relevant statement was made by Ambassador of Ukraine to the Republic of Poland Vasyl Zvarych in an interview with Ukrinform.
According to Zvarych, Ukraine's grain exports to the Middle East and Africa are a major problem, not only in terms of the export itself but in terms of relevant information support.
Russia attempts to insist that the food supply crisis is an effect of Western sanctions and shift the blame on EU countries. At times, such an outright disinformation finds a fertile ground in the Middle Eastern and African countries, where Russians try to promote their narratives. Hence, Kyiv and Warsaw closely cooperate to counteract the Russian propaganda in this area.
"In cooperation with the Polish side, we inform the diplomatic officials of the Middle Eastern and African countries about the state of affairs and show that the main cause of the food crisis is the aggressive policy and war unleashed by Russia against Ukraine. Ukrainian ports have been blocked not by EU sanctions but by the Russian armed forces and, in order to resolve this crisis, it is necessary to stop the aggressor and unblock Ukrainian ports," Zvarych noted.
In his words, a separate working group has been established in the Government of Poland to work on the logistic routes of Ukraine's grain exports via the territory of Poland towards the Polish ports. Ukrainian and Polish ministries signed a joint memorandum to facilitate the procedures related to the transportation of agricultural products from Ukraine and ease Poland's certain phytosanitary control requirements for transit goods.
mk