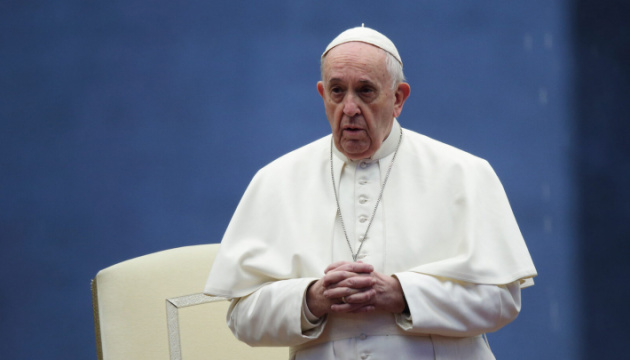 Pope decries 'barbaric' attacks in Ukraine
At the Angelus address on the Feast of Sts Peter and Paul, Pope Francis has decried the bombing of the Kremenchuk shopping center in Ukraine as the latest in a series of "barbaric" attacks on Ukraine.
That's according to Vatican News, Ukrinform reports.
"Every day," the Pope reflected, "I carry in my heart the dear and tormented Ukraine, which continues to be scourged by barbaric attacks, such as the one that struck the Kremenchuk shopping center."
The pontiff added that he prays that "this mad war may soon see an end" and that the Lord "open paths of dialogue that men are unwilling or unable to find!"
The Holy Father called for nations to come to the assistance of the Ukrainian people, "who are suffering so much."
As Ukrinform reported, on June 27, two Russian missiles hit Kremenchuk, Poltava region. One of them hit a busy shopping mall.
Deputy Head of the Presidential Office Kyrylo Tymoshenko said more than 20 people were killed and 59 were injured as a result of the attack.