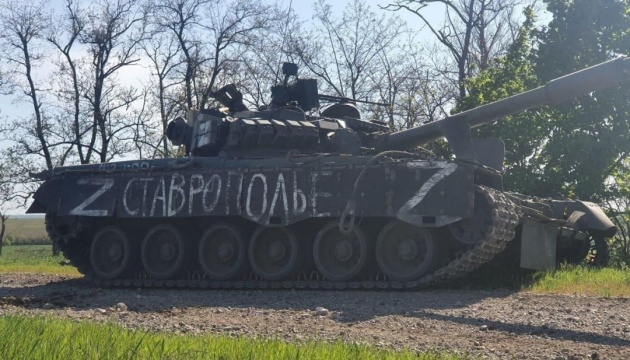 Enemy spinning "fakes" on Russian tanks in Zhytomyr region, trying to sow panic
Russians are trying to sow panic among inhabitants of the areas in Zhytomyr region bordering Belarus, circulating fake news of "Russian tanks in the town of Ovruch" or enemy saboteurs allegedly seen in the area.
The head of the Korosten District Military Administration, Yuriy Tarasiuk, spoke with Ukraine's Public Broadcaster Suspilne, addressing the issue, Ukrinform reports.
There were no enemy tanks in Ovruch, and no one captured the city, the head of the District Military Administration emphasized. Such spins are part of Russia's psyops targeting the Ukrainian population.
"All this is being done in order to sow panic among the population of border areas. For example, now there is information that enemy sabotage and reconnaissance groups intend to penetrate into Ukraine. But you understand that there are both border guards and the military here – in order for these groups to have at least some chance to enter, much needs to be done – including, for example, disorienting the population so that they start to panic and flee en masse, creating an atmosphere of chaos in the border areas. Chaos could serve as a cover for enemy sabotage groups to move in," Tarasiuk said.
According to the official, construction of additional fortifications at the border has been underway since February 24.
"This is a continuous process – preparations are ongoing, the border areas are being reinforced. The walls on the border with Belarus are not being built yet, but fortification preparations are underway," Tarasiuk said.
He urged the population of the border areas in Zhytomyr region not to succumb to panic or contribute to spreading Russian disinformation.
As Ukrinform reported earlier, on the morning of June 25, Russian troops fired 24 missiles at military facilities around Zhytomyr, killing a serviceman and wounding another one. Ukrainian air defense forces shot down almost a dozen more missiles, which were targeting the region's infrastructure.