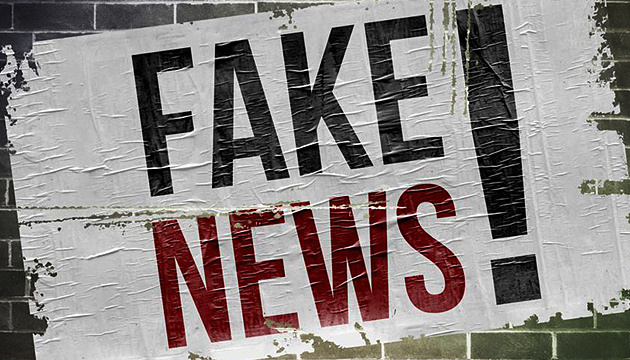 Review of latest Russian fake news: "Neo-Nazis" in Kharkiv children's hospital
The Center for Countering Disinformation (JRS) at the National Security and Defense Council of Ukraine has collected the latest fake news pieces circulated by Russian propaganda media, as well as manipulative stories that are being spun in the information space.
That's according to the Center's report issued on Telegram and seen by Ukrinform.
In particular, the Russian Ministry of Defense claimed that the "militants" with the "Kraken" unit are forcibly bringing medical staff and sick children from various medical facilities to the Kharkiv Children's Hospital. At the same time, it is noted that the hospital building has been mined and that the "neo-Nazis" intend to blow it up only to later blame Russian artillery. This whole report is a piece of disinformation, the Center stresses.
In addition, Russian Foreign Minister Sergei Lavrov said that "European nations are pushing Kyiv to dialogue with Moscow, but this is hindered by Britain and the United States… when returning to the negotiating table, Russia will take into account the reluctance of liberated regions to return to Ukrainian control." This is manipulation, notes the Center.
Lavrov also claimed that "UN Secretary-General Antonio Guterres by his actions is prolonging the food crisis and preventing grain from being shipped quicker. At the same time, Guterres is trying to agree first on Ukrainian grain, and only then on Russian grain." The Center warns the audiences that the claim is false.
As Ukrinform reported, Russian propaganda with the help of Japanese lawmaker Muneo Suzuki is running an infocampaign as part of measures to persuade Ukraine to negotiate with Russia.