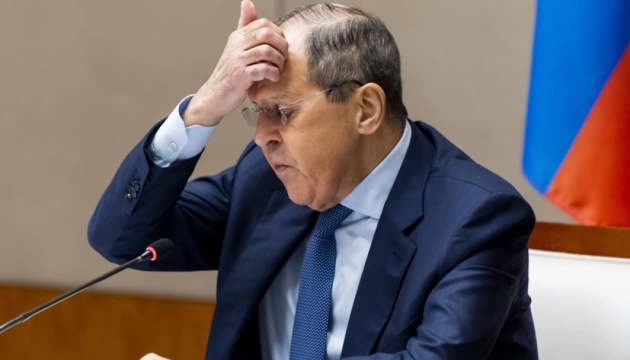 Russian media exploiting Lavrov's interview with BBC to spread propaganda
A quote from an interview with Russian Foreign Minister Sergei Lavrov for the BBC, "We did not invade Ukraine, we announced a special military operation," is today the main Kremlin narrative promoted by Russian media.
That's according to the Center for Countering Disinformation at the National Security and Defense Council of Ukraine, Ukrinform reports.
"Lavrov's interview with the BBC is an attempt to influence the population of Western nations and sow the seeds of doubt in their minds," the report reads. "Lavrov's position is absolutely
Lavrov's position is completely opposite to the Ukrainian realities and designed for people who have little knowledge of Ukrainian history, the watchdog adds.
The interview also included narratives that it was Ukraine's actions that led up to the war and that "Russia had no other choice." Also, it involved narratives claiming that "Russian language has been banned in Ukraine," that "there was never an annexation of Crimea," and that Ukraine is ruled by a "neo-Nazi regime."
"Russia needs such 'alternative statements' to manipulate its own population, as well as to refer to previous fake statements and build up disinformation campaigns," the Center said.
As Ukrinform reported earlier, Russian propagandists are trying to convince the Ukrainian audience that the goal of the latest Ukraine visit by leaders of France, Italy, Germany, and Romania was to convince the authorities in Kyiv that they must sit down at the negotiating table with Russia.
Photo: DPA