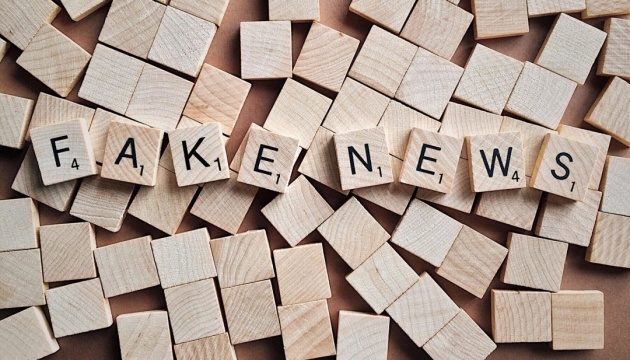 Disinfo watchdog reviews Kremlin's latest fakes
The Center for Countering Disinformation at the National Security and Defense Council of Ukraine has published a list of the latest manipulative and false reports circulated by Russian media and officials.
According to Ukrinform, the Center released an update as of June 18.
Despite the words of UK Prime Minister Boris Johnson, who said: "When Ukraine fatigue is setting in, it is very important to show that we are with them for the long haul... Ukraine can win and will win," the Russian media of misquoted him as saying that "the world is tired of the Ukraine issue."
This is manipulation, the watchdog warns.
Russian Deputy Prime Minister Yuri Borisov claimed that "the transfer of Soviet and Russian military equipment to Ukraine is a violation of international obligations ... [since] the arms supply deals prohibited further transfer of weapons, so Russia will destroy equipment before it hits the battlefield." The Center emphasizes that the allegation put forward is manipulation as well.
Russian Ambassador to the United States Anatoly Antonov said: "The global nature of what is happening shows that the roots of the current conflict are not in Ukraine. This is the decline of the American-centric world order. To be more precise the collapse of the US attempts to sustain hegemonic role and proclaim itself as a "guiding star" for all countries."
The Center says the statement misinforms the audience.
As reported by Ukrinform, in the temporarily occupied territories of Zaporizhia region, the invaders are spreading fake newspapers, in which fabricated statements are published, allegedly voiced by Commander-in-Chief of the Armed Forces of Ukraine Valeriy Zaluzhnyi and Adviser to the President's Office Oleksiy Arestovych – about the alleged "loss of Zaporizhia" and "despair" among the Ukrainian forces.