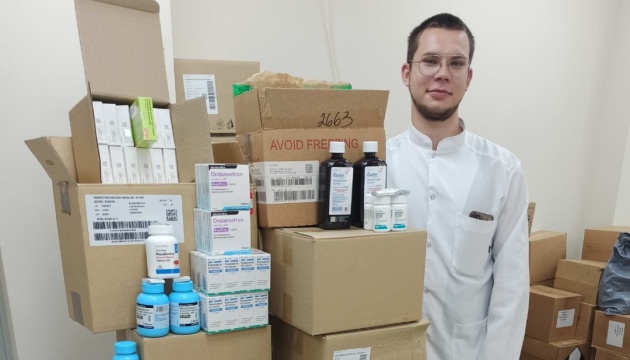 U.S. transfers 16.5 tonnes of oncology drugs to Ukrainian hospitals
Health care facilities across Ukraine have started receiving cancer drugs delivered as part of humanitarian assistance from the United States.
That's according to the Ministry of Health, Ukrinform reports.
"Health care facilities have started receiving oncology drugs from the United States. The Ministry of Health has distributed and delivered to warehouses 16.5 tons of drugs used in the treatment of cancer patients," the statement said.
The list of drugs includes Ondansetron Hydrochloride 2 ml, Fluorouracil 50 ml/20 ml), Methotrexate 10 ml/7.5 mg), Carafate 420 ml, Esomeprazole Magnesium, Lansoprazole, Promethazine, Palonosetron Hydrochloride 5 ml, Tretinoin, and Ofev.
Hospitals in Dnipropetrovsk, Zhytomyr, Volyn, Ternopil, and Cherkasy regions have already received the drugs. In the coming days, batches will arrive in other regions.
Photo: moz.gov.ua