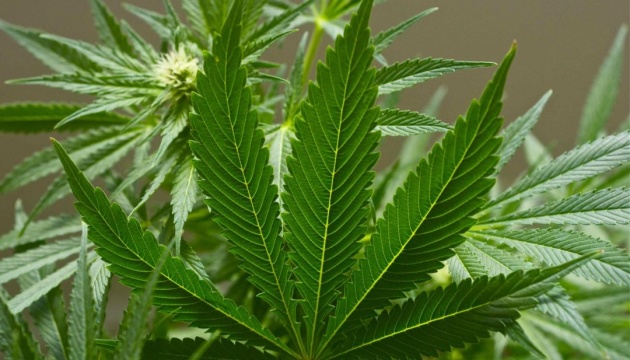 Bill on legalization of medical cannabis registered in parliament
The Verkhovna Rada has registered a bill submitted by the Cabinet of Ministers on expanding access to medical cannabis drugs for the treatment of a number of diseases.
According to Ukrinform, the draft law, No. 7457, regulating the circulation of cannabis plants for medical, industrial purposes, scientific and technical activities to create conditions for expanding patients' access to the necessary treatment of cancer and post-traumatic stress disorders caused by the war, establishes strict control over the cultivation, production and sale of drugs.
The text of the bill has been published on the website of the Verkhovna Rada.
The Verkhovna Rada envoy in the Constitutional Court, MP Olha Sovhyria, said on Telegram that activities on the circulation of such drugs will be subject to licensing only at the facilities and premises specified in the license.
Activities on the cultivation and (or) use of medicinal cannabis plants can be carried out only by legal entities if they have the appropriate license within the quotas set by the Cabinet of Ministers.
The bill does not provide for the legalization and free circulation of cannabis, nor does it provide for exemption from liability for illicit circulation of cannabis or other narcotic drugs or reduction of such liability, Sovhyria said.
The government supported the bill on June 7. The Ministry of Health expects the Verkhovna Rada to support its adoption in order to relieve the symptoms of more than 50 pathological conditions.