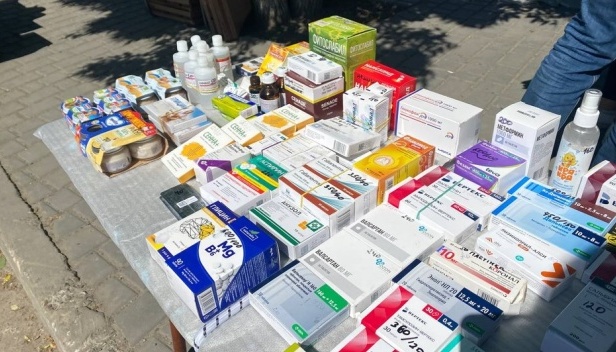 Terrorism against civilians: Russia blocking supply of medicines to occupied territories
Russia continues to block the supply of medicines, including vital ones, from the government-controlled territories to the temporarily occupied areas. As a result, hundreds of thousands of Ukrainians living under temporary occupation have virtually become hostages of Russian medical terrorism.
That's according to Minister of Health Viktor Liashko, Ukrinform reports.
"Despite the fact that the occupying power is obliged to continue to meet the medical needs of civilians, today we, unfortunately, see how Russia ignores the norms of international law and actually commits acts of terrorism against civilians. The Russians, for their part, deliver no medicines to the temporarily occupied territories and continue to block the supply from Ukrainian-controlled territories. Nevertheless, we request every day that they open humanitarian corridors. We have humanitarian goods that are ready to be sent at any moment, as soon as the occupiers open the corridor," Liashko said.
It is noted that, according to the Geneva Convention Relative to the Protection of Civilian Persons in Time of War, it is the occupying power, in cooperation with local authorities elected under Ukrainian law, that must provide uninterrupted medical care and access to medicines and medical devices.
According to the Health Ministry, Ukraine is making significant efforts, including in the international arena, to unblock the delivery of medicines to the temporarily occupied territories.
At the same time, in the temporarily occupied areas, Ukrainian doctors continue to provide medical care to the population in need, in accordance with Ukrainian legislation and international conventions. The National Health Service, in turn, continues to cover the provision of medical care to patients in the temporarily occupied territories, in accordance with Ukrainian law.
The Ministry of Health reminded that Ukrainian doctors working in the temporarily occupied territory shall receive Ukrainian salaries.
As Ukrinform reported, since the beginning of the full-scale military invasion, the Russian invaders have damaged more than 600 healthcare facilities and killed several dozen medics.