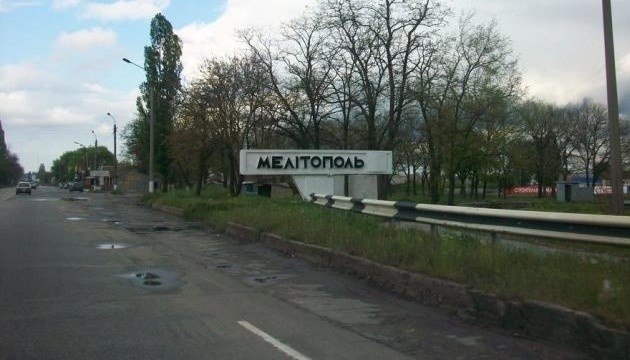 Russia wants to hold in Melitopol sham referendum on joining Russia
The authorities established by the Russian invaders in Melitopol plan to hold a pseudo-referendum on joining Russia. First deputy chief of the Putin's staff Sergey Kiriyenko has visited the city. At the same time, the population shows no support for the referendum.
Melitopol Mayor Ivan Fedorov spoke of this on the air of the national telethon, Ukrinform reports.
"Yesterday (June 7 - ed.) there was a tour of the territory of our temporarily occupied city by Russia's senior leadership (Deputy Chief of Staff of Putin's Administration Sergey Kiriyenko - ed.). After that, they started talking openly of a pseudo-referendum, which they allegedly seek to hold in our city and in the occupied part of Zaporizhia region in general. But they understand that today even at gun-point, people won't cast their ballots, so they are now starting a propaganda war," Fedorov said.
He noted that Kiriyenko held three meetings in Melitopol: with security pseudo-agencies, utility services and pseudo-political self-proclaimed leadership.
"They are afraid of going out to meet the people," Fedorov said.
The mayor is also confident that the local population will never support the ruscist regime.
Earlier it was reported that the occupiers were illegally moving bacthes of grain from Melitopol. On Tuesday, June 7, about a dozen freight carriages left the grain silo.