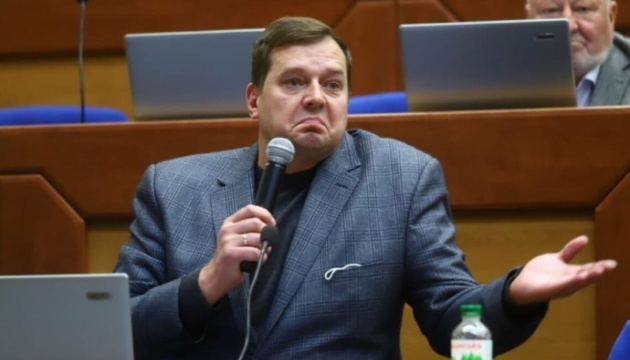 Enemy collaborator, appointed "Zaporizhia governor," begs to be transferred to Crimea
The so-called "governor" of Zaporizhia region, Yevhen Balytsky, asked the invasion forces to allow him to rule the occupied territory from Crimea.
This was announced on Telegram by the head of the public council at the Odesa Regional Military Administration, Serhiy Bratchuk, Ukrinform reports.
"Collaborator Yevhen Balytsky asked to be transferred to Crimea. The Melitopol traitor, whom the Russian media refer to as 'governor' of Zaporizhia region, begged to move to Crimea along with his deputies. He explained his request by saying that he could easily 'manage' the region from there. Obviously, Balytsky fears for his life after a series of attempts by Melitopol guerillas," the official wrote.
According to Bratchuk, the "head" of the occupied Crimea, Sergei Aksyonov, offered no hospitality, rejecting the request.
It was reported that the SBU has charged Balytsky with high treason.
On May 30, an explosion rocked the area outside Balytsky's home. Two other collaborators were injured in the blast.
Photo: slovoidilo.ua