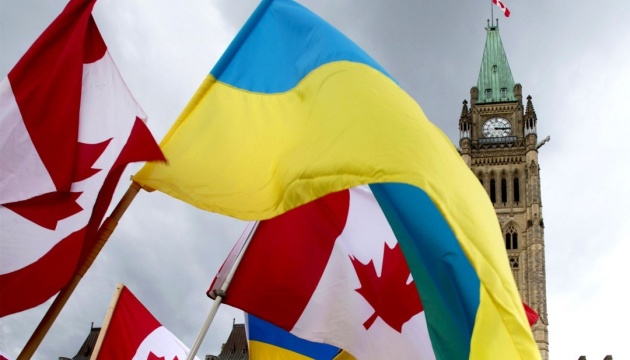 Canada to allocate CAD 35M for humanitarian projects in Ukraine
Canada will fund a number of humanitarian projects in Ukraine totaling CAD 35 million (about USD 30 million).
"The Prime Minister announced additional measures and investments to continue supporting Ukraine, including allocating $25 million to the World Food Programme to address food security in Ukraine and $10 million in funding to support human rights, civil society, and demining in Ukraine," reads the press release published by the Office of Prime Minister of Canada.
As noted, $10 million will be distributed among the United Nations Women's Peace and Humanitarian Fund ($1.5 million); the United Nations Office of the High Commissioner for Human Rights ($2.5 million) "to monitor, document and assess human rights violations"; Front Line Defenders ($775,000) "to support human rights activists and organizations"; German Marshal Fund of the United States (up to $2 million) "to support civil society actors at risk"; civil society in Ukraine (up to $1.15 million) "in digital emergency support"; HALO Trust ($2 million) "for mine action emergency response".
On Sunday, May 8, Prime Minister of Canada Justin Trudeau, Deputy Prime Minister Chrystia Freeland, and Minister of Foreign Affairs Mélanie Joly paid an unannounced visit to Ukraine, during which they visited Irpin, Kyiv region, destroyed by Russian troops.
ol