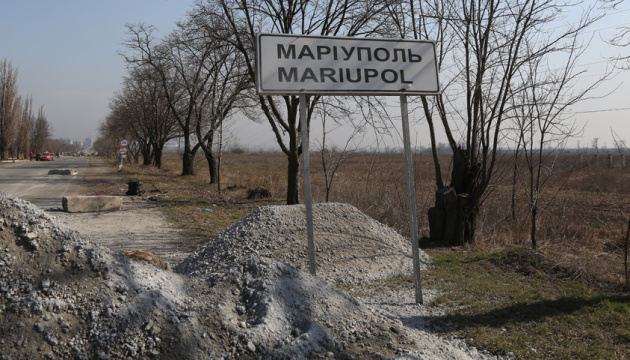 Kuleba on Mariupol evacuation: only civilians at this point
Ukraine will work tirelessly to ensure that the lives of Ukrainian defenders in Mariupol, including the wounded, are not left to the discretion of the Russian army.
This was stated by Minister for Foreign Affairs of Ukraine Dmytro Kuleba, who spoke at a joint briefing with Denmark's top diplomat Jeppe Kofod, an Ukrinform correspondent reports.
In particular, Dmytro Kuleba praised the tireless efforts of the UN and the International Committee of the Red Cross contributing to the successful evacuation, adding that the situation was "very fragile" and the arrangements could fall apart at any moment.
"At the same time, I'd to emphasize that this evacuation concerns only civilians. We still have Ukrainian defenders, including the wounded, badly wounded Ukrainian soldiers, and their lives should not be left to the discretion of the Russian army, which continues to bomb their positions," said the Ukrainian foreign minister.
He stressed that Ukraine would work tirelessly to ensure that the as many lives as possible are saved in Mariupol.
As reported, more than 100 civilians were evacuated from Mariupol under the Evacuation Azovstal operation on May 1. On April 30, the command of the Azov Regiment, the Ukrainian unit defending Mariupol, reported that 20 women and children had been evacuated from the plant bunkers.
There are about 1,000 civilians and Ukrainian servicemen at the Azovstal steel plant, including about 600 wounded soldiers.
Russia's aggression caused one of the biggest humanitarian catastrophes in Mariupol.