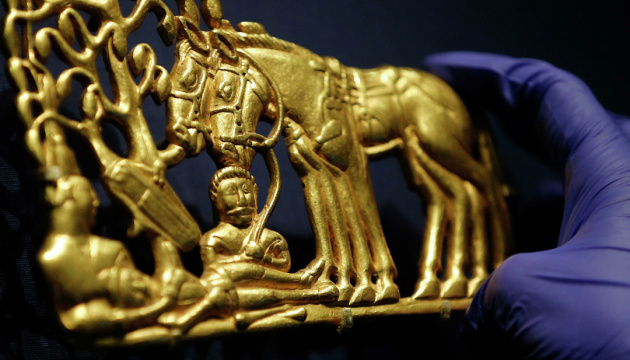 Melitopol mayor says occupiers steal Scythian gold collection from local museum
The occupying authorities in Melitopol have stolen a collection of Scythian gold dating back to IV century BC.
This was announced by Melitopol Mayor Ivan Fedorov, who spoke at a national telethon, Ukrinform reports.
"The orcs have taken hold of our Scythian gold. This is one of the largest and most expensive collections in Ukraine, and today we don't know where they took it, whether it was hidden or stolen. We don't know about its fate, but of course this gold has been stolen from our community, and I hope that we will be able to get it back," he said.
Earlier, a video appeared on pro-Russian platforms showing the occupiers allegedly finding a cache holding a gold collection.
Oleksandr Starukh, the head of Zaporizhia Regional Military Administration, said that back in March, the most valuable collections, which were of historical and cultural value, were extracted from Zaporizhia to other regions of Ukraine. It was assumed he spoke of the exhibits from the Zaporizhia Museum of Local Lore and the Zaporizhia Art Museum.
Melitopol at the time had already been under temporary occupation by Russia. The city has been under Russian control since February 26.