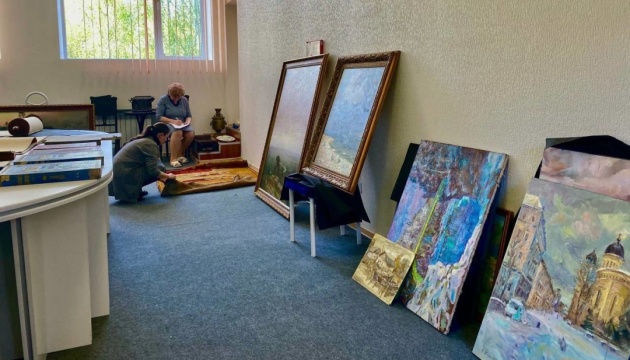 Invaders steal over 2,000 exhibits from Mariupol museums
The invaders took more than 2,000 exhibits from Mariupol museums to the temporarily occupied Donetsk, including the 1811 Gospel and more than 200 unique medals.
This was announced on Telegram by the Mariupol City Council, Ukrinform reports.
"The Ruscists have confirmed the theft and removal to Donetsk of more than 2,000 unique exhibits from Mariupol museums. These are original works by Arkhip Kuindzhi and Ivan Aivazovsky. Ancient icons and a unique handwritten Torah scroll. The Gospel of 1811 made by the Venetian printing house for the Greeks of Mariupol, and more than 200 medals from the Harabet Museum of Medallion Art," the statement reads.
It is noted that the City Council is preparing a report to law enforcement to initiate criminal proceedings and appeal to Interpol.
As reported, the Russian invaders removed all valuable exhibits from besieged Mariupol's Museum of Local Lore and Kuindzhi Art Museum.
Russia's aggression has caused one of the biggest humanitarian catastrophes in Mariupol. The invaders are bombing unarmed residents and blocking humanitarian aid.
Soldiers of the Azov Regiment, Marines, and Motorized Riflemen continue to defend the city.