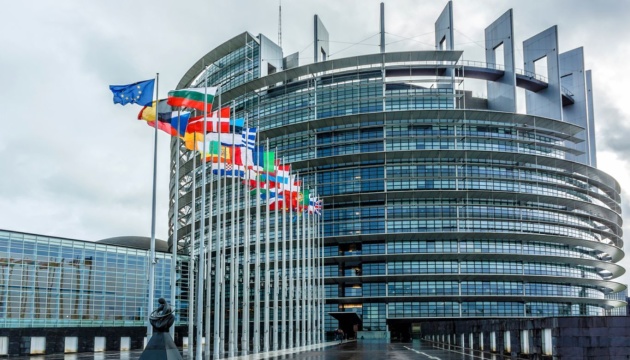 MEPs talk ways to release over 500 Ukrainian women from Russian captivity
In Brussels, members of the European Parliament spoke about the need to release more than 500 Ukrainian defenders from Russian captivity.
According to Ukrinform's own correspondent, the discussion took place with the participation of Anna-Sofia Puzanova, the daughter of the acclaimed Ukrainian volunteer Yulia Payevska, call sign "Taira."
"My mother was captured by the Russian military on March 17 in a 'green corridor' near Mariupol as she was helping save many lives. Taira is a famous figure in Ukraine, she created a detachment of volunteer paramedics 'Angels of Taira. Ukraine constantly files her name in POW swap lists but time and time again, it disappears from those lists on the Russian side. We don't know anything about her fate at the moment, and we can only guess what kind of psychological pressure or torture she has to endure," Puzanova said.
She stressed that there are many such tragedies unfolding at the moment as these are the realities in Ukraine these days. That is why the activist expressed hope that the European Parliament will continue to take an active political position in the release of all Ukrainian hostages, more than half a thousand of whom are currently in Russian captivity. Such efforts should help Ukraine survive and force Russia to cease its war as soon as possible.