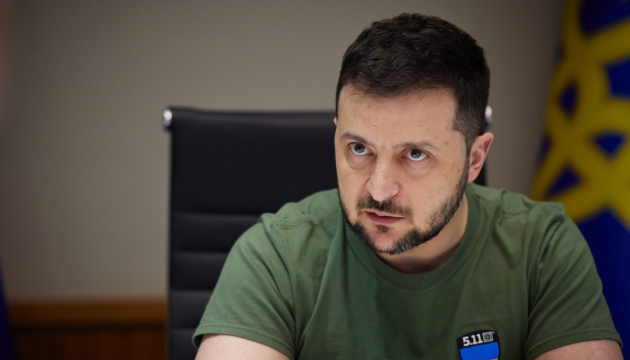 Ukraine won't forgive Russia for abducting its children and will definitely bring them back home - Zelensky
Ukraine will do everything to return children abducted by the Russian military. The aggressor will not be forgiven for abducting children, deporting Ukrainian citizens, and destroying cities.
That's according to President of Ukraine Volodymyr Zelensky, who spoke in a video address to the nation, Ukrinform reports.
"We will definitely do everything to return all our Ukrainian children to Ukraine. No one in Russia should harbor hope that Ukraine will forget or forgive the abduction of our children, deportation of our citizens, and destruction of Mariupol," said Zelensky.
The president spoke about a meeting with Ilya Matvienko and Kira Obedinskaya at the Okhmatdyt children's hospital. Ilya lost his mother during the bombing of Mariupol, while Kira's father, a famous athlete, was killed by a sniper bullet. The occupiers later abducted these children and it took a lot of effort to get them back.
The Ukrainian leader thanked Vice Prime Minister Iryna Vereshchuk, Head of the President's Office Andriy Yermak for coordinating the effort, and the whole team – for their work to have the children released and brought back to their relatives.
"We will help them with everything they need. We will help raise these children," the president said.
He also thanked Okhmatdyt's doctors for saving lives under any circumstances and trying to restore children's sense of peace.