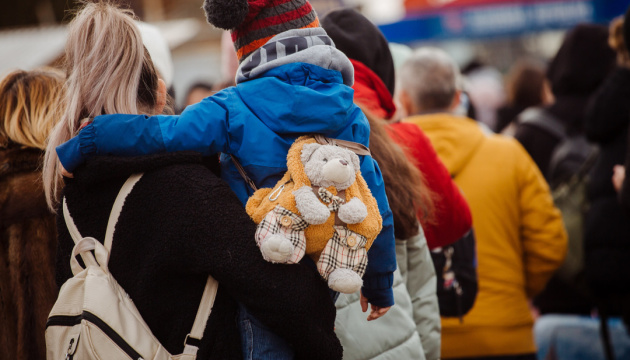 U.S. launches special program for Ukrainian refugees
The United States has created a website where Americans can apply for sponsorship of Ukrainians who are temporarily seeking asylum in the country.
That's according to the BBC, Ukrinform reports.
Last week, the Department of Homeland Security announced the Uniting for Ukraine initiative, which allows Americans to sponsor Ukrainian refugees in the United States.
The website is open only to potential supporters in the United States. It contains links to forms that confirm a person's financial capacity to be a sponsor.
According to the Ukrainian Embassy in the United States, starting April 25, individuals and legal entities in the United States may apply to the U.S. Department of Homeland Security to support Ukrainian citizens displaced by Russian aggression under the United for Ukraine program that will be published on the DHS website.
Any U.S. citizen or individual who is legally residing in the United States, as well as local non-governmental organizations, will be able to sponsor Ukrainians fleeing the war.
Individuals and organizations wishing to support Ukrainian citizens in the United States will be required to declare their financial support and undergo the necessary checks to protect Ukrainians against exploitation and abuse.
As Ukrinform reported, U.S. President Joe Biden announced Thursday, April 21, the launch of the Uniting for Ukraine program that will enable asylum seekers to come from Europe to the United States.
According to President Biden, the programme will complement the opportunities for a legal stay of Ukrainian citizens in the United States, including the issuance of migration visas and refugee status. To this end, migrants must have an American sponsor, including a family or non-governmental organization.
Under the programme, Ukrainians will be allowed to remain in the United States for up to two years with the right to apply for employment.
To be eligible, Ukrainians had to be in Ukraine as of February 11, 2022, have a sponsor in the United States, undergo vaccinations and commit to other health care requirements, as well as biometric, biographical, and security vetting.