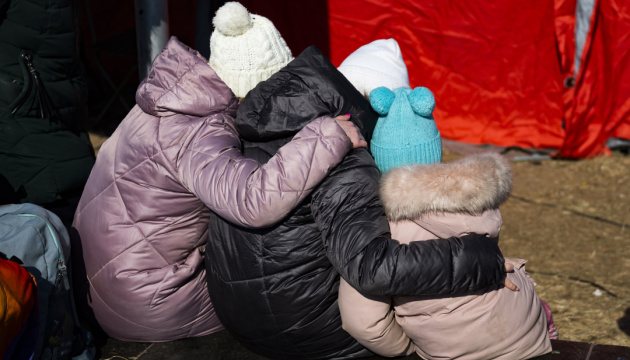 Nearly 5.2M refugees have fled Ukraine since Russian invasion - UN
The number of refugees who have left Ukraine since the beginning of the full-scale Russian invasion has reached 5,186,744.
That's according to data provided by the Office of the United Nations High Commissioner for Refugees (UNHCR) as of April 23, Ukrinform reports.
More than 1.151 million Ukrainians left Ukraine in April, while 3.4 million left the country in March.
Most Ukrainians went to Poland and there are 2.9 million of them there. Some 774,094 people left for Romania, 489,754 for Hungary, 433,214 for Moldova and 354,329 for Slovakia. According to UNHCR, 578,255 Ukrainian refugees travelled to the aggressor country.
On February 24, Russia launched a full-scale war against Ukraine. The invaders have been shelling and bombing peaceful cities, towns and villages in Ukraine, torturing and killing civilians.
The EU, US and other countries have imposed strong sanctions on Russia as an aggressor.
Photo: CTK Photo