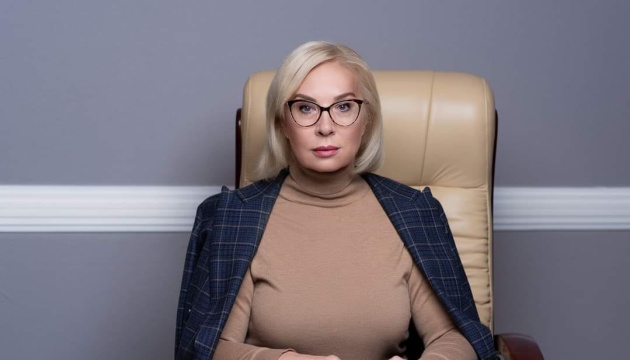 Russian invaders intimidating Ukrainian farmers, stealing grain - Ombudsperson
In temporarily occupied areas, the Russian invasion forces are exerting pressure on local farmers and stealing Ukrainian grain.
That's according to the Verkhovna Rada Commissioner for Human Rights Liudmya Denisova, Ukrinform reports.
"In Svativskyi district, Luhansk region, the authorities of the so-called 'LPR' are forcing farmers to start sowing works. The 'authorities' of the self-proclaimed republic promise farmers free fuel and lubricants to then nationalize the crops in favor of the occupiers, leaving farmers only a small share. Agrarians in Svativskyi district show no support for such a proposal, which is why the authorities of the so-called 'LPR' are putting pressure on them, threatening confiscation of agricultural equipment and seeds, as well as imprisonment for dissenters," the report reads.
In Kherson region, occupiers looted a silo in the settlement of Novo-oleksiyivka, taking all grain out to the occupied Crimea
Train cars with the inscription "Grain" were then spotted leaving Crimea toward mainland Russia via the Kerch Strait Bridge.
The Russian forces have also captured the Agrospivdruzhnist agrifirm, which cultivates nearly 20,000 hectares of land in Henichesk district.
"Russia's actions in the occupied territories constitute a war crime defined by the Statute of the International Military Tribunal and the Rome Statute of the International Criminal Court, and a violation of the Geneva Convention relative to the Protection of Civilian Persons in Time of War," the Ombudsperson stressed.
She appealed to the UN Commission for Investigation of Human Rights Violations during the Russian military invasion of Ukraine "to take into account these facts of crimes and human rights violations in Ukraine."
As reported earlier, a special body had already been created in Ukraine which would be responsible for prosecuting Russian war criminals no matter where they live or travel.