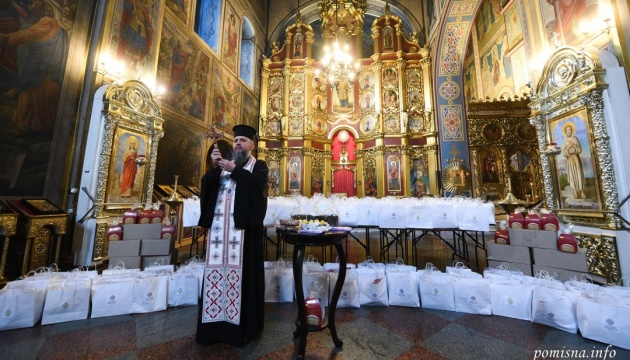 Ukraine's Orthodox leader consecrates Easter offerings for those affected by Russian aggression
The head of the Orthodox Church of Ukraine, Metropolitan Epiphanius of Kyiv and All Ukraine, has consecrated Easter cakes and food sets in the St. Michael's Golden-Domed Cathedral in Kyiv.
That's according to the press service of the OCU Kyiv Metropolitanate, Ukrinform reports.
"As part of the charitable cooperation between the Orthodox Church of Ukraine and the Ukrainian Orthodox Church in the United States, more than 5,000 Easter offerings will be distributed in Bucha, Irpin, Vorzel, Makarov, Hostomel, and other cities affected by the Russian invasion," the statement said.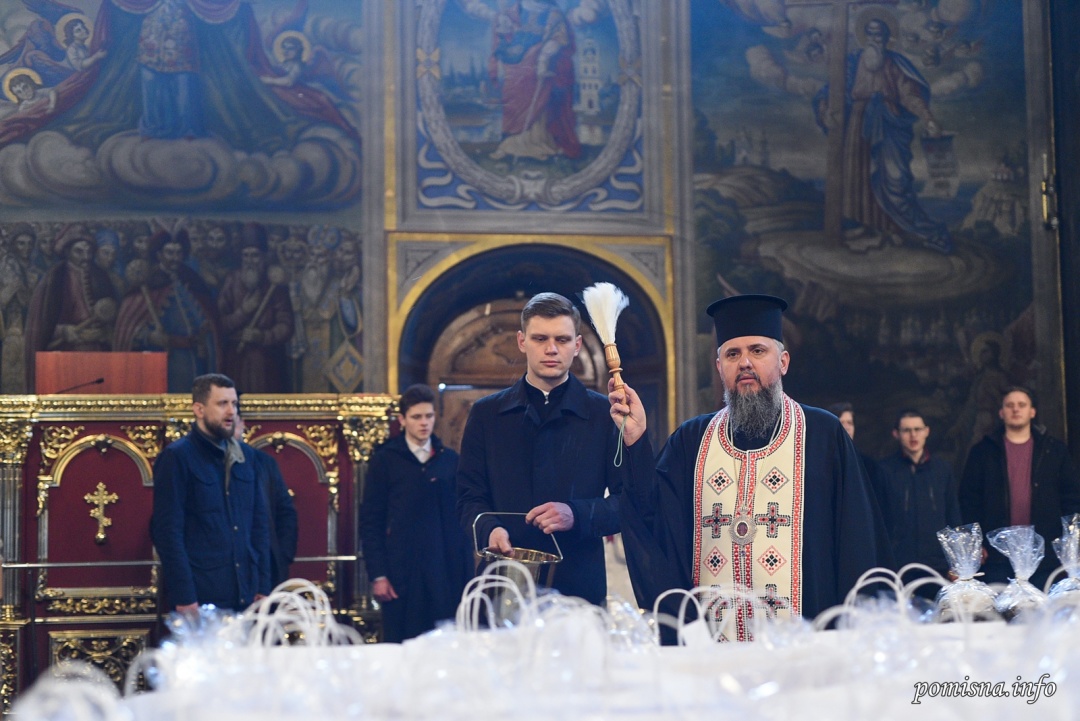 It is also reported that on this day, Metropolitan Epiphanius consecrated Easter offerings in the in honor of the Holy Apostle and Evangelist John the Theologian.
The food sets, which will be distributed among those affected by the Russian invasion in Kyiv region, were obtained with the assistance of the International Orthodox Christian Charities of the United States.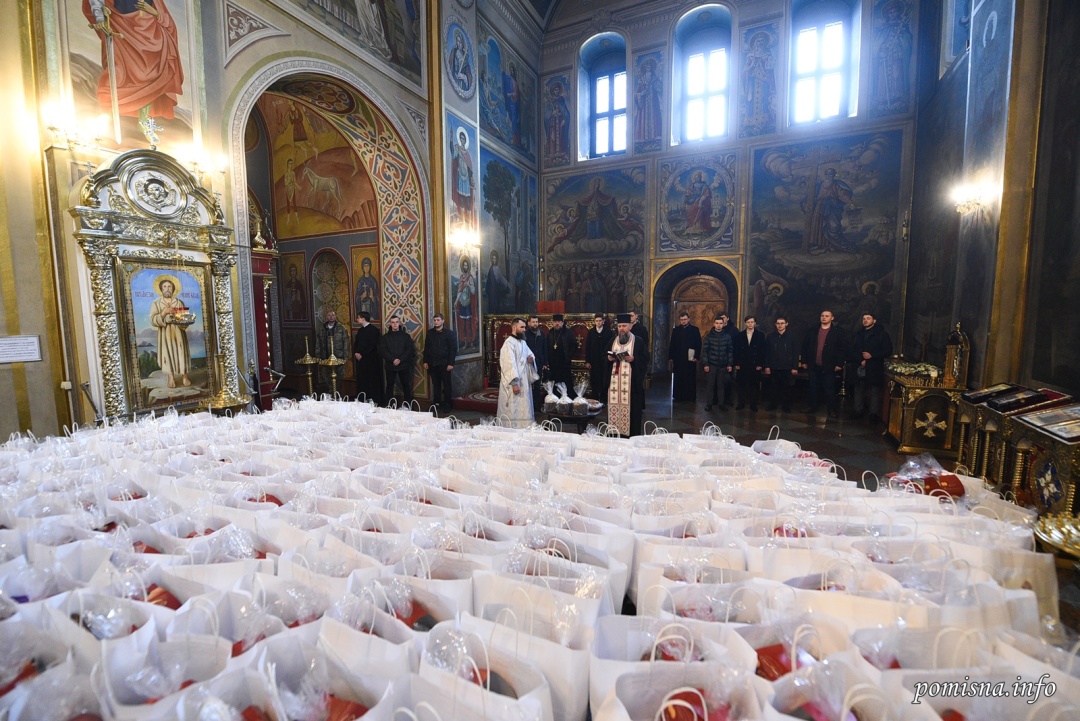 Memo: On Sunday, April 24, Christians of the Eastern rite mark the feast of Christ Resurrection. Many religious communities, with the blessing of their leaders, have already decided to reschedule Easter services due to the curfew imposed in most areas.
Photo: pomisna.info