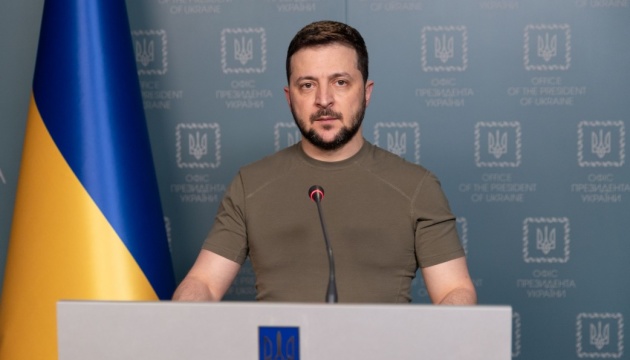 Zelensky on Russian atrocities: "A human of any faith simply cannot do that"
Ukraine believes in the victory of life over death.
That's according to President Volodymyr Zelensky's address to the nation, delivered on Good Friday, Ukrinform reports.
"The 58th day of our defense is coming to an end. It ends on Good Friday, one of the most sorrowful days of the year for Christians. The day when death seems to have won. But... We hope for a resurrection. We believe in the victory of life over death. And we pray that death loses," Zelensky said.
He noted that this year, amid the full-scale war Russia is waging against Ukraine, these words have a special meaning. He said that Russia had brought death to Ukraine. After eight years of brutal war in Donbas, Russia sought to destroy the country completely, literally depriving Ukrainians of the right to life.
"But no matter how fierce the battles are, there is no chance for death to defeat life. Everyone knows that. Every Christian knows that. This is a basic element of our culture. Perhaps this does not exist in modern Russian culture anymore. Because in order to do everything they did to Ukrainians in our cities... you have to kill a human inside you. Because a human of any faith simply cannot do that. But for our culture, it all matters. And it will matter. And life will surely defeat death," Zelensky stressed.
As reported earlier, this year, Christians of the Eastern rite marked Good Friday on April 23.