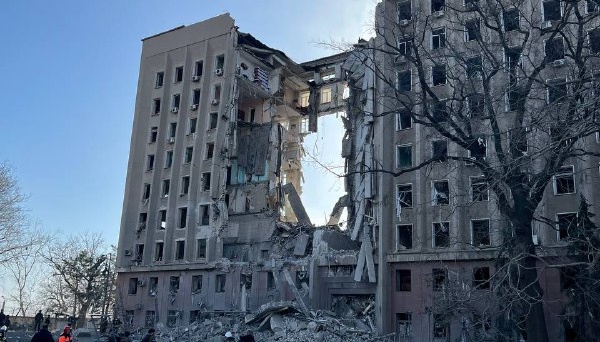 Forty percent of residents have left Mykolayiv – mayor
About 40% of residents of Mykolayiv have left the city due to constant attacks by the Russian troops.
"About 500,000 people lived in Mykolayiv before the war. There are no exact data on the number of people who left, we don't register such data, but judging by the garbage collected and the use of drinking water – 40% of residents have already left the city," Mykolayiv Mayor Oleksandr Senkevych told Belsat TV channel, publishing the video of the broadcast on his Telegram channel.
According to him, if a month ago it was difficult to leave the city, today it is possible to do that and the city authorities provide free transport for evacuation.
"Today it is possible to leave. A month ago, Mykolayiv was encircled. Since the city is located on two rivers, the Russian occupiers crossed one river and began to build bridges across the other but were broken and pushed into Kherson region. Today we have an open road to Kropyvnytskyi, Kryvyi Rih, and Odesa. We provide buses, previously used for intercity transportation, for free evacuation," Senkevych said.
According to him, about 12,000 residents of Mykolayiv have already used this service.
On April 20, residential houses, a tire fitting center, an auto center, an electrical pole, offices and shops were destroyed in Russian shelling of Mykolayiv.
ol