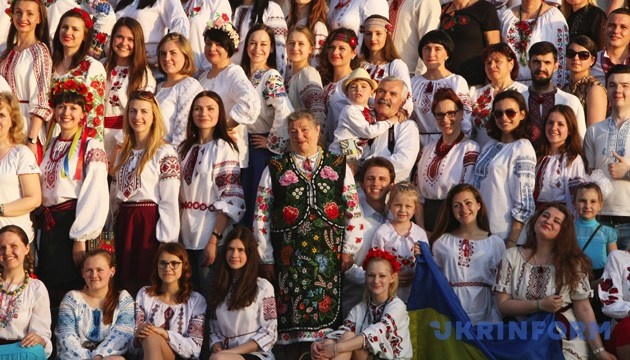 Poll: 95% of Ukrainians believe in triumph over Russia
Almost all Ukrainian citizens (95%) believe their country will win the war Russia unleashed against it.
The nationwide survey was run by the Rating Sociological Group on March 30-31, Ukrіnform reports.
95% of the respondents believe that Ukraine will be able to repel Russia's invasion, while confidence in a swift victory 'in a few weeks' time' has slightly decreased from 47% to 35%.
Instead, the share of those who believe this will take 'several months' and 'six months to a year' grew.
Some 14% of the respondents could not answer this question.
In addition, 78% of the respondents believe that Ukraine is moving in the right direction. Only 11% disagreed, while another 11% could not make a judgment.
The poll covered 1,500 respondents aged 18 and older in all the regions of Ukraine, except for the temporarily occupied territories of Crimea and Donbas. The sample is representative by age, sex and type of settlement. Survey method: CATI (Computer Assisted Telephone Interviews). The error of representativeness of the study with a confidence level of 0.95 is within 2.5%.