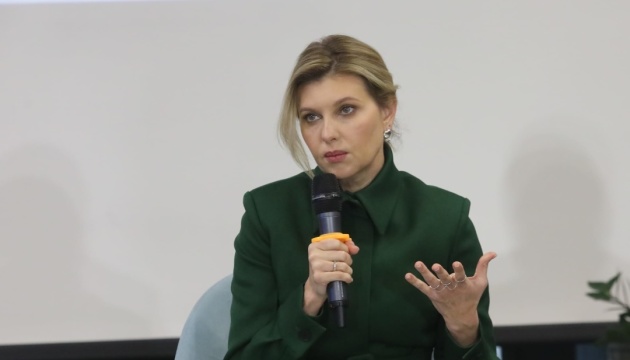 Ukraine's First Lady publishes raw accounts of Ukrainians about war, sent via chatbot
The spouse of the Ukrainian President, Olena Zelenska, started to publish the war stories of people who had found themselves in the zone of hostilities amid the Russian large-scale invasion of Ukraine.
Ukrainians were earlier called on sending such personal accounts via a chatbot, the First Lady reported on Telegram, according to Ukrinform.
In particular, the latest video is a story of Lilia of Irpin, Kyiv region, who was there with her husband and child when the battles with the Russian occupiers were taking place. Lilya says that on February 24, when the war broke out, she was home with her husband and child, and was set to go to work. Until March 5, the family had remained in Irpin, hearing all the explosions, and hiding in shelters, eventually managing to flee the warzone. Now they are internally displaced persons, helping volunteers and spreading the word of truth about the war as much as possible. "We hold on, we fight, we don't give up, Ukraine will win, I believe in that!" says Lilia.
As reported, First Lady Olena Zelenska has launched a special chatbot "... Vidlik (Countdown) ... 24 | 02", where anyone can share a video with their war experiences.
"Everyone has their own recollections of February 24, when it all began. And now it's been 40 days since the war started. It is important to hear more of these stories. Everyone needs to learn about what you've gone through. Let the whole Ukraine hear these stories and they will definitely be heard in the West," the statement says.
"Each of the stories is a testimony to the crimes of the Russians against the Ukrainian people," said Zelenska.