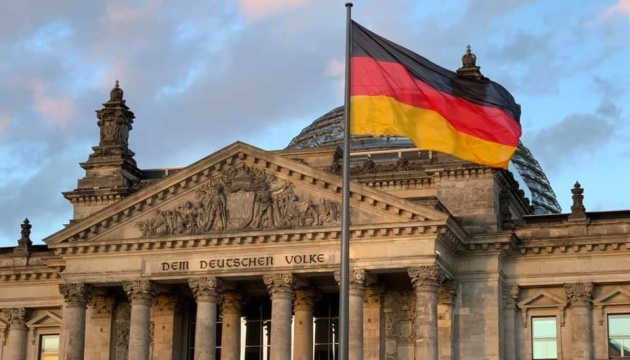 German gov't comments on recent pro-Russian rally in Berlin
The German authorities are trying hard not only to prevent the Russian war from coming to their territory physically but from it being brought into German society.
This was stated by a spokesman for the Ministry of Internal Affairs of Germany, who spoke at a Moscow briefing on Monday, Ukrinform reports.
"It is important for us, and we have emphasized this since war-start, that the war should not be transferred to our society, by either Ukrainians, or Russians, or German Russians, many of whom are in Germany. This is Putin's war, not the war of the Russians in Germany, and certainly not the war of the Ukrainians in Germany," the spokesman said.
This is how he commented on the Russians holding their first large-scale rally under Russian flags since the start of Russian invasion on February 24. In Germany, the right to freedom of assembly applies, and the Constitution does not divide assemblies by their nature.
"Therefore, the security services remain very vigilant, and if there is a legal opportunity to intervene, they do so," said the spokesman.
At the same time, the federal government spokesman added, the authorities are asking Russian speakers in Germany to obtain information from various international sources and not to trust the Russian state media's disinformation campaign with its cynical interpretation of the events in Ukraine.
On Sunday, April 3, the Russians organized a "rally" in Berlin in support of Russia. For the first time since the beginning of the war, the flags of the aggressor power were widely used. The Ukrainian community is seeking a ban on public rallies in the German capital under flags used by the Russian army in Ukraine. It is planned to appeal to the Berlin Senate on behalf of Ukrainian and other organizations of Berlin and the city's residents, demanding that the use of Russian flags on the city streets be banned until the end of the war, and that the perpetrators be prosecuted.
It should be added that big anti-war rallies have been held across German cities since Russia invaded Ukraine.