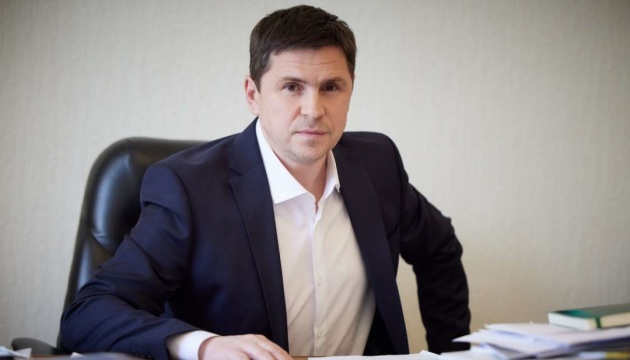 Justification of mass killings - Ukraine official on DW report
A recent report by Germany's Deutsche Welle about the mother of a Russian invader is not about freedom of speech but about the justification of mass killings Russia is committing in Ukraine.
That's according to Mykhailo Podoliak, the advisor to the chief of the Ukrainian President's Office.
"FYI Deutsche Welle: There is no justification to an unprovoked war that causes massive destruction of civilian infrastructure and the massacre of civilians. None. And it's not about freedom of speech. This is about the explicit justification of mass killings," Podoliak tweeted.
As reported earlier, the National Journalists' Association appealed to Deutsche Welle, demanding that the report justifying Russia's armed aggression against Ukraine be taken down.
The article by Oksana Ivanova tells a story of a Russian woman whose son, a contracted Russian military serviceman, was killed during an assault on the Hostomel airfield near Kyiv. She says she hates Ukrainians, that the Russian war against Ukraine is justified, and that she "no longer has pity even for civilians."
Photo from the Ukrainian President's Office