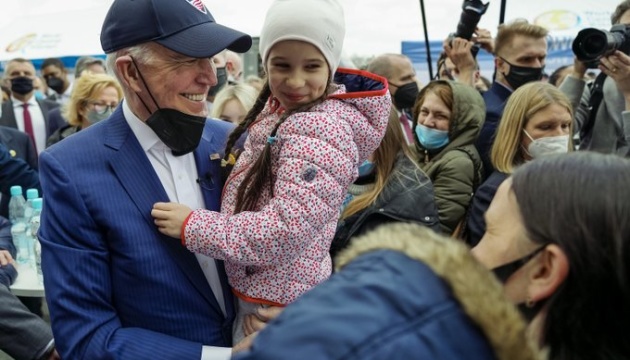 Biden calls Putin 'a butcher' after meeting with Ukrainian refugees in Poland
U.S. President Joe Biden has called Kremlin leader Putin a "butcher" after talking to Ukrainian refugees in Warsaw.
That's according to CNN journalists who are in Poland together with the U.S. president, Ukrinform reports.
"He is a butcher," Biden said when asked by reporters what seeing the Ukrainian refugees at Stadion Narodowy made him think of as he deals with Putin every day.
During the brief question-and-answer session, Biden recounted how he had been to places like this in his life but said he is always surprised by "the depth and strength of the human spirit."
"It's incredible, it's incredible. See all those little children. Just want to hug, just want to say thanks. I mean, it's, just makes you so damn March 25-26. Prior to that, he visited Brussels, where he participated in the NATO, EU and G7 summits. One of the main issues of his visit is to coordinate international efforts in support of Ukraine.
Photo: @POTUS