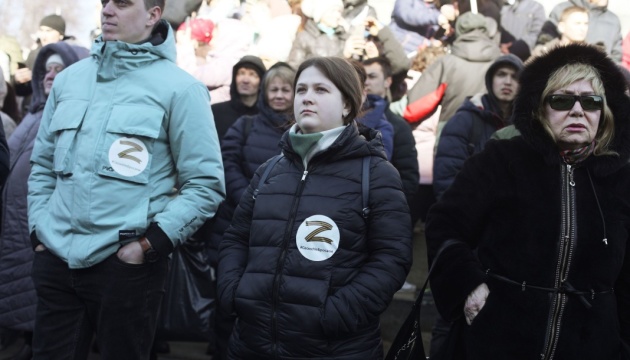 In Bavaria, Russian invasion forces' symbol "Z" equated to swastika
In the German federal state of Bavaria, supporters of the "Russian world," who display the "Z" sign of the aggressor army, will face legal repercussions.
Ukrinform reported this with reference to the BR24 Radio.
Anyone who publicly displays the "Z" symbol of the Russian armed forces used in the war against Ukraine must reckon with the consequences. "Z" is an ideological symbol, and those who use it happen to approve the war of aggression, law enforcement officials have explained.
"The Bavarian Public Prosecutor's Office is taking consistent action against persons, who publicly approve the war of aggression that violates international law. We do not accept the indulgence of crimes against international law. Russian President Putin has launched a criminal war of aggression that is inflicting terrible suffering on the Ukrainian people, so the Bavarian judicial system is watching closely," said Justice Minister Georg Eisenreich.
He stressed that freedom of thought is a great asset of the German constitution; everyone can express their opinion.
"But freedom of thought ends where criminal law begins," Eisenreich said. Anyone who publicly displays the "Z" registration plate in Bavaria should know that they could be prosecuted.
The grounds for such a decision can be found in Chapter 140 of the Criminal Code: it concerns the recognition of certain criminal offenses, including recognition of the crime of aggression. The penalty may constitute a fine or imprisonment for up to three years.
As Ukrinform reported, German Foreign Minister Annalena Baerbock considers it necessary to increase aid to Ukraine, for which EUR 1 billion and arms supplies have already been allocated.