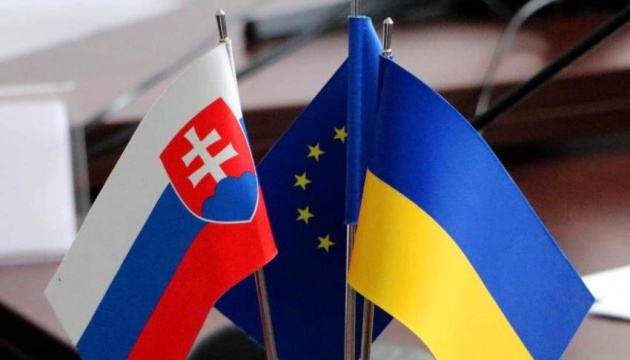 Boy who made his way from Zaporizhia to Slovak border by himself reunites with family
A boy, 11, who earlier made an astonishing trip from his town Zaporizhia to the Slovakia border, all by himself, has finally reunited with his family.
His story got a happy ending in Slovakia, to where he was transported by volunteers, the country's interior ministry told on Facebook, according to Ukrinform.
"The impossible has become a reality. Hassan, who traveled across Ukraine all alone and whose story he conquered the world, has reunited with his mother. After a very long and difficult journey, he successfully reached his grandmother in Slovakia," the statement said.
The ministry has clarified that the boy's mother, grandmother, and five siblings are safe and together.
"Thank you to everyone who is helping refugees from Ukraine. Thanks to all those who have achieved this success, especially the Association of Christian Youth Associations / ZKSM /, as well as police officers on both sides of the border," the ministry said.
It should be recalled that on the evening of Saturday, March 5, an 11-year-old boy from Zaporizhia independently crossed the border of Ukraine with Slovakia, carrying a plastic bag and passport, with a phone number written on his arm. He got there alone as his parents were forced to stay in Ukraine at the time.
The guy was met at the border by Slovak volunteers. Thanks to the contact that his parents wrote right on his arm, the refugee was able to get in touch with his relatives, who later came to get him.
A Ukrainian volunteer Mykola Kolodyazhny told Pershyi Zaporizkyi TV that just a few years ago, the boy's family had moved to Zaporizhia from Syria.
"Several years ago, Hassan Alhalaf and his mother, brothers, and sisters had to flee to Zaporizhia from the bombings in his native Aleppo in Syria, in which Putin's regime was involved. They thought everything would be fine here. But the voracious killer Putin has moved on us, too. And now little Hassan had to leave his new home, again, and go as far as he could. He had to travel alone because his mother had to stay in Zaporizhia at the moment. Now everything is fine with him, he is in Slovakia with family and friends, "Kolodyazhny said.
In Slovakia, the country that hosted the boy, this story is seen as the most touching for the whole nation. Many media outlets covered Hassan's story, praising the 11-year-old boy's "great determination, courage, and fearlessness, which sometimes adults lack."
Posting the story on Facebook, the ministry assured Ukraine that it is ready to help all those fleeing the military conflict by providing medical care, social security, food, housing, education, and employment opportunities.