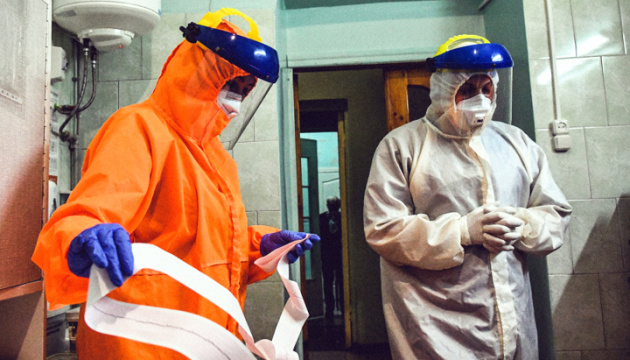 COVID-19 in Ukraine: Health officials confirm 29,724 new cases
Over the last day, 29,724 new coronavirus cases were detected across Ukraine.
That's according to the Ministry of Health, Ukrinform reports.
"As of February 14, a total of 29,724 new confirmed COVID-19 cases (including 2,393 involving children and 884 – medics) were registered in Ukraine," the statement said.
Also over the last days, 305 lethal cases were recorded, as well as 23,235 recoveries.
Across the country, 1,889 coronavirus patients were hospitalized.
Throughout the entire pandemic period, 4,572,417 people contracted the coronavirus in Ukraine, while 3,811,630 recovered and 103,255 died.
Also, 19,113,493 PCR tests were run.
As Ukrinform reported, on February 13, health officials confirmed 16,993 new daily COVID-19 cases in Ukraine.
im