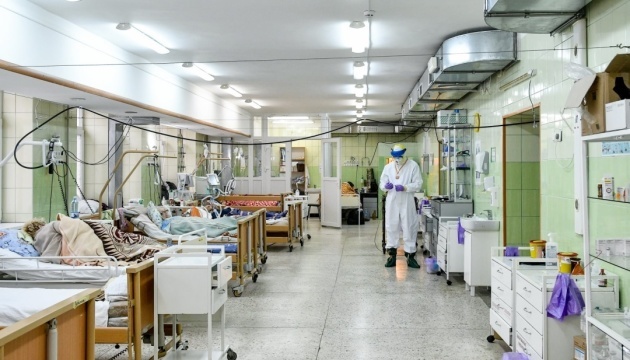 Number of weekly COVID-19 cases starts declining in Ukraine
Ukraine sees a stabilization of the incidence of COVID-19, Minister of Health Viktor Liashko has said.
"Following four weeks of rapid growth in new COVID-19 cases in Ukraine, we are now recording the first signs of stabilization. Over the past four weeks, the rate of weekly new cases and hospitalizations has stopped climbing and started declining," Liashko said at a briefing on Monday, an Ukrinform correspondent reported.
Thus, some 235,256 new COVID-19 cases were recorded last week, which is 7,600 cases less compared to the previous week.
According to the Ministry of Health, 24,575 patients with COVID-19 were hospitalized last week, which is 1,000 hospitalizations less than in the previous week.
In addition, according to Liashko, the number of COVID-related deaths decreased three times compared to the "Delta" wave, and twice compared to the average rate in 2020.
Currently, Ukraine ranks 43rd out of 54 countries in the WHO European Region in terms of the number of new COVID-19 cases per 100,000 population.
According to the WHO, during the week of January 31 to February 6, 2022, the number of new weekly COVID-19 cases worldwide decreased by 17% compared to the previous week.
iy