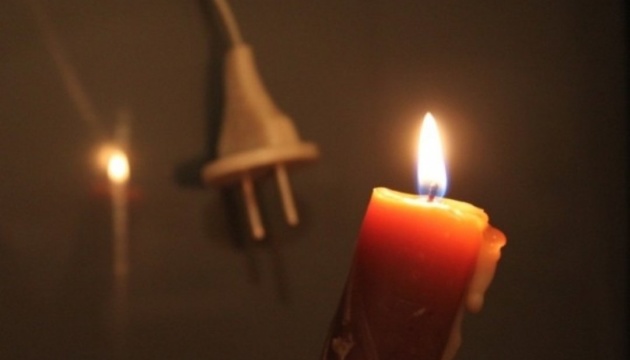 In Ukraine, 165 settlements de-energized due to adverse weather
A total of 165 settlements across six Ukrainian regions – Kherson, Dnipropetrovsk, Mykolaiv, Zaporizhia, Donetsk, and Sumy – saw power blackouts due to bad weather conditions.
This was reported by the State Emergency Service, according to Ukrinform
"As of 07:00 on December 29, due to hazardous weather conditions (rain and wet snow), 165 settlements in six regions were de-energized after the power grid protection systems were triggered," the report reads.
Elaborating on the affected areas, the agency said 65 settlements saw outages in Kherson region, 46 – in Dnipropetrovsk region, 23 – in Mykolaiv region, 17 – in Zaporizhia region, 13 – in Donetsk region, and 1 – in Sumy region.
Local emergency response teams are working to restore power supply, the report added.
The Ukravtodor road management agency says intercity traffic has not been interrupted.
As Ukrinform reported earlier, on December 29, snow is expected in eastern, northeastern, most central regions, as well as Kyiv and Zaporizhia regions, while snow showers are expected overnight Wednesday in Ukraine's eastern regions, as well as rain, snow, and icy roads in certain areas.
No significant precipitation will be seen in other parts of the country.
Night air temperatures will stand within -7-12°C and -2-7°C, while in Zakarpattia and the southeastern part of the country – the temperature will range from -1°C to -6°C in the night hours and from -2°C to +3°C during the day.
im