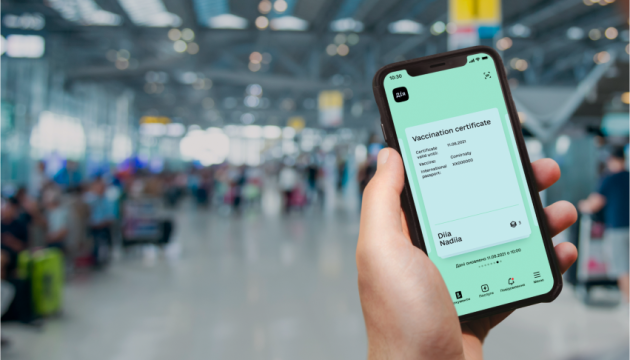 MFA Ukraine in talks with seven countries outside EU on recognition of digital COVID-certificates - Kuleba
The Ministry of Foreign Affairs is negotiating the recognition of electronic COVID-certificates with seven countries that are seen as tourist destinations for Ukrainians outside Europe.
That's according to Minister for Foreign Affairs of Ukraine, Dmytro Kuleba, who spoke at a morning show on 1+1 TV.
"Our digital COVID certificates are recognized in all countries of the European Union. We are currently negotiating with seven other countries outside Europe, which I won't name at the moment," he said.
Kuleba clarified that this was about the countries seen by Ukrainians primarily as popular tourist destinations.
"Plus, we have a couple of countries in Latin America that already recognize our certificates. Moldova does, too. So we will continue this work," the minister added.
In addition, the head of Ukrainian diplomacy told about the current situation of travel to EU countries for Ukrainians.
"There are 27 EU countries. Fifteen, as you said, changed the rules, but, in fact, retained the opportunity for travel, especially for those vaccinated, so I urge everyone who wishes to travel to get vaccinated. The remaining 12 countries of the European Union have not changed any rules at all, so everything remained the same as it was before Ukraine was excluded from the green list," said Kuleba.
As Ukrinform reported earlier, on August 19, the EU formally acknowledged that the Ukrainian digital COVID-certificates generated in the Diia application are in line with the European ones.
On November 9, the EU Council said Ukraine and Singapore would be removed from the list of countries and territories off which the national governments of the EU member states were recommended to gradually lift restrictions on non-essential travel amid a pandemic.
Kuleba instructed Ukraine's diplomatic missions across the European Union to make efforts to ensure that the U borders and tourist opportunities remain open for Ukrainians open.
im