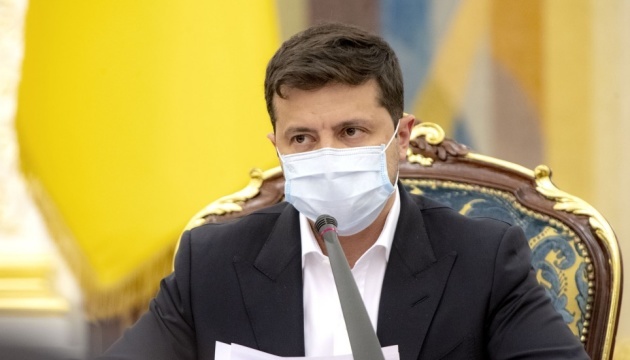 First, we'll take back Scythian gold, and then – Crimea: Zelensky on Dutch court judgment
President Volodymyr Zelensky has praised today's ruling of the Amsterdam Court of Appeal to return the Scythian gold collection to Ukraine "a long-awaited victory."
That's according to Zelensky's tweet seen by Ukrinform.
"Ukraine's long-awaited victory in the court of Amsterdam! Scythian gold will return to Ukraine," Zelensky wrote.
Zelensky thanked the court for the fair decision, and the teams of the Ministry of Justice, the Ministry of Foreign Affairs, and the Ministry of Culture and Information Policy – for the result achieved.
"We always take back what's ours. First, we'll take back the Scythian gold, and then – Crimea," Zelensky noted.
We always take back what's ours
As Ukrinform reported earlier, on October 26, the Amsterdam Court of Appeal, where hearings were held on the merits in the case of the Scythian gold collection, ruled to return the exhibits of the "Crimea. Golden Island in the Black Sea" exhibition to the territory of the sovereign state of Ukraine.
Photo: Office of the President
im