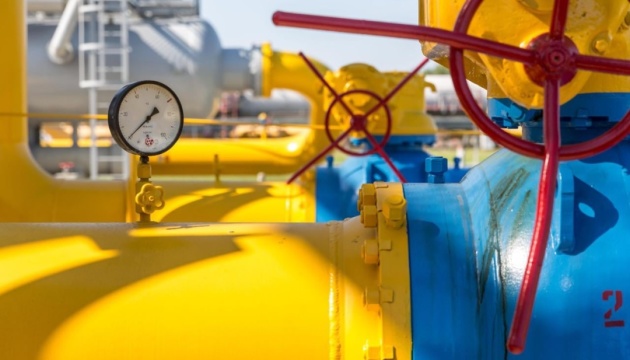 Ukraine has enough gas ahead of winter, Zelensky assures public
President Volodymyr Zelensky has assured that Ukraine currently has sufficient gas reserves to cover consumer demand at regular prices.
The relevant statement came as the president was speaking with ICTV, Ukrinform reports.
"I'd like to reassure everyone: I believe the government has made many significant, substantive, and most importantly, timely actions. Today there is enough gas for the public, enough gas for consumers at really normal prices," said the head of state.
The president said that, given the current market cost of gas with no government intervention, the price for the population could be as high as UAH 50, while remaining at nearly UAH 8 at the moment.
Zelensky added that the safe heating season is the responsibility of both central and local authorities.
"We have signed a memorandum, which has two main points in it, NJSC Naftogaz and the central government guarantee two things: a specific stable price and stable volumes. Then there are technical issues, legal issues, and political issues as regards some local authorities. All this, I am sure, will be settled. In any case, the price will remain normal," the president stressed.
As previously reported, Secretary of the National Security and Defense Council Oleksiy Danilov assured that the country has accumulated sufficient gas reserves in its underground storage facilities to allow for the safe passage of the heating season.
On September 30, the Cabinet of Ministers, NJSC Naftogaz of Ukraine, the Association of Ukrainian Cities, and the Congress of Local and Regional Authorities signed a memorandum set to prevent any increase in central heating and hot water tariffs for households throughout this heating season.
Photo: OP
im