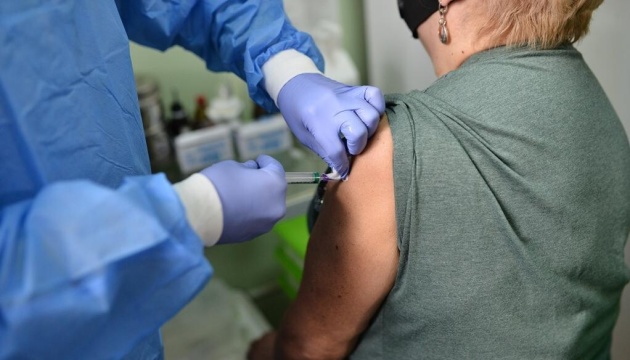 Over 37,000 COVID-19 jabs administered in Ukraine Sep 26
Over the past day, September 26, more than 37,000 persons received a dose of the vaccine for COVID-19.
That's according to the Ministry of Health, Ukrinform reports.
"A total of 37,153 people were vaccinated for COVID-19 over the past 24 hours on September 26, 2021. Of them, 21,836 received their first dose, while 15,317 were fully immunized," the statement said.
On Sunday, 308 mobile teams worked across Ukraine, along with 1,119 vaccination points and 357 vaccination centers.
Since the launch of the inoculation campaign, 6,781,527 doses of COVID-19 vaccines have been administered in Ukraine. Of the total number of vaccinated individuals, 6,781,525 received a single dose, while 5,458,838 were fully vaccinated.
A total of 12,240,363 vaccinations were performed overall.
As Ukrinform reported earlier, on September 26, Ukraine recorded 3,007 new confirmed COVID-19 cases and 94 corona-related deaths.
Since the onset of the pandemic, 2,395,404 people have contracted the coronavirus in Ukraine, of whom 2,245,144 recovered and 55,720 succumbed to the disease.
im