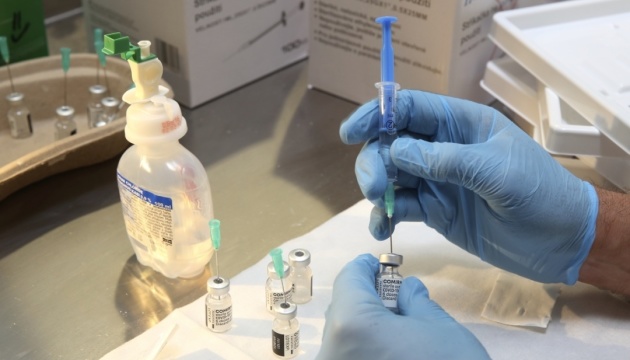 Ukraine allows mixing Moderna, Pfizer vaccines
The Ministry of Health of Ukraine has allowed the mixing of COVID-19 vaccines Moderna and Pfizer-BioNTech, the ministry's press service has reported on Telegram.
"If the first shot was given using the Moderna vaccine, the second one can be given using Comirnaty/Pfizer-BioNTech and vice versa," the report reads.
In July, the Ministry of Health approved the recommendations of the National Immunization Technical Advisory Group to allow the combination of mRNA vaccines. "If an mRNA vaccine from one manufacturer is not available, the mRNA vaccine from another manufacturer can be used for a second dose," the ministry said.
The interval between the first and second doses will be 28 days, the ministry said.
The mixing of Moderna and Comirnaty/Pfizer-BioNTech COVID-19 vaccines is safe and effective, the Ministry of Health said.
Photo: CTK Photo / Ukrinform