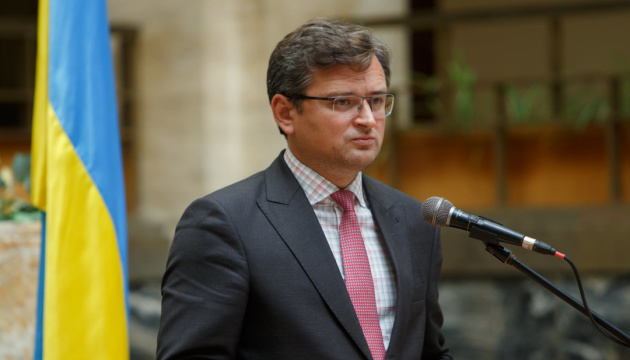 Kuleba: 159 Ukrainians waiting for evacuation from Afghanistan
Minister for Foreign Affairs of Ukraine Dmytro Kuleba has said that 159 Ukrainian citizens, who want to leave, remain in Afghanistan.
"According to data available to us, 159 Ukrainian citizens, who are seeking to return home, are remaining in Afghanistan. We work through our embassies in Tajikistan and Iran, as well as through the embassies of certain friendly countries, which have contacts with the Taliban, on organizing following regular evacuation flights," he said at an online briefing, an Ukrinform correspondent reported.
Kuleba stressed that according to the Ministry for Foreign Affairs, those Ukrainian citizens seeking to leave Afghanistan do not belong to the risk groups, whose safety is under threat.
"That is, they are not journalists, employees of international organizations or public activists, former officials, or members of their families," Kuleba said.
The head of Ukrainian diplomacy called on all Ukrainians who want to leave Afghanistan to contact the Ukrainian embassies, which will include them in the lists.
As Ukrinform reports, on August 23, the third plane carrying more than 100 Ukrainian citizens left Afghanistan.
iy